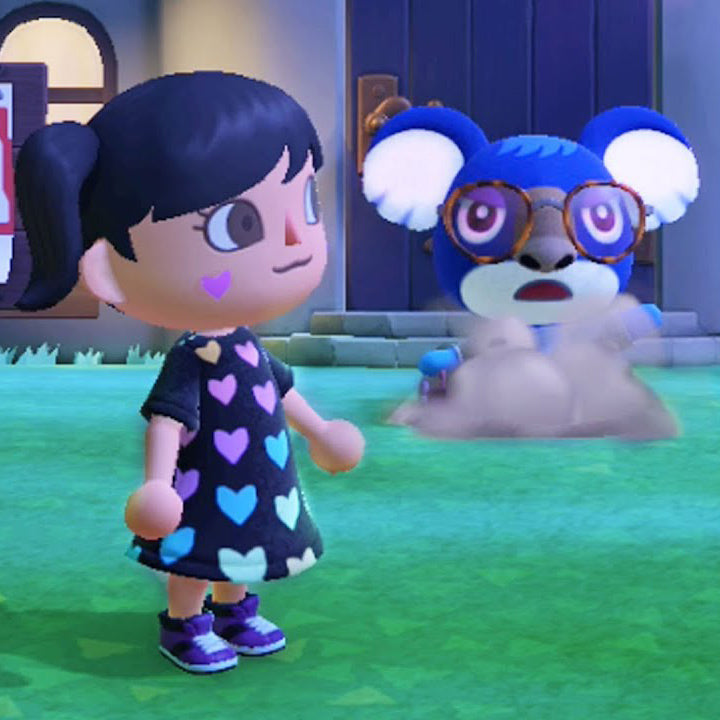 It's been a week since I haven't spoken to some of my villagers ... And they're too comfortable here on the island ...
I haven't talked to Diva, Yuka nor Klaus for some time ... I'm waiting for those "I'm leaving" thought bubbles are these villagers!
Diva is looking aimlessly at this waterfall and my house.
 I'm making an evicted notice for some of these tenants!
Time to place them down! Before I do, I have to look the part. It looks like I'm heading to a protest!
 Klaus, you have been served!
I set down some pitfall seeds so these villagers could fall lol
The look when you fall in the pit LOL
And Yuka didn't just fall once nor twice but THREE TIMES
 Check out the video below to see more villager antics hahaha !