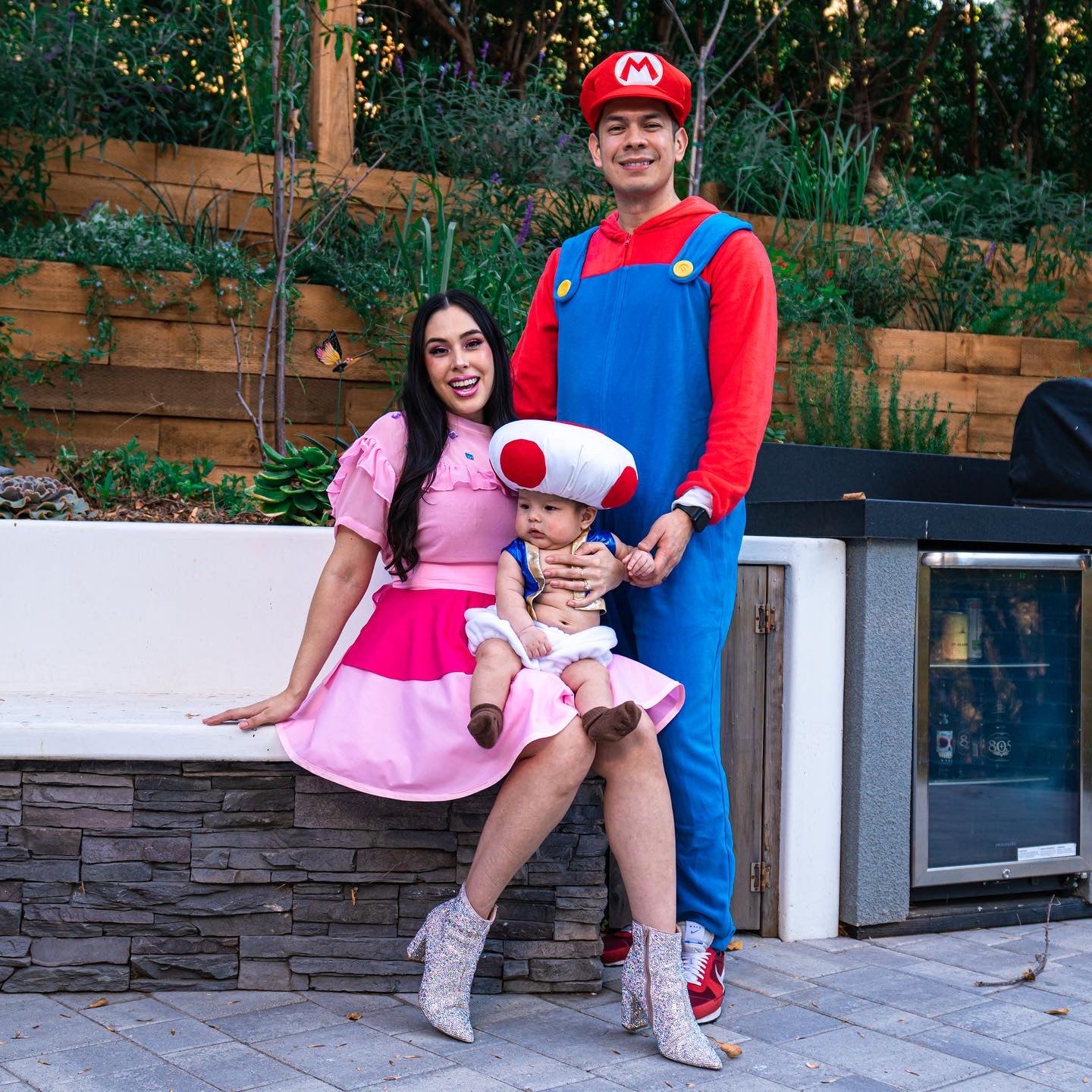 This year for Halloween we gained an extra life! Little Leo has joined the game and we knew we wanted to do a family Halloween costume. We kept it OG with a Super Mario themed family portrait and we couldn't be happier with how they turned out.
I dressed up as Princess Peach since I had a previous DIY tutorial for her costume. You can find that tutorial here. My husband Mario dressed up as Mario and Leo dressed up as baby Toad! His costume is also a DIY and the tutorial can be found here
I hope you all had a Happy and safe Halloween!