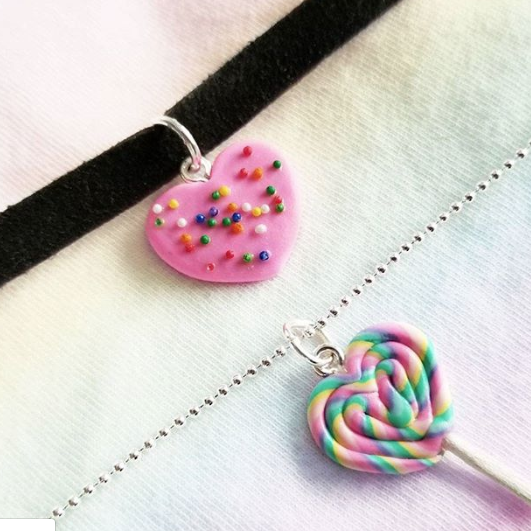 You guys! I'm so excited about / in love with / ready to wear this adorable necklace and choker! So many of you have asked about jewelry, especially fans who came out to iHCiRL, and so I'm excited to finally be getting these sweet items in the shop!
There's the Pastel Heart Lollipop on a sterling silver ball chain necklace, and the Sprinkle Heart Cookie on a 1/4″ black choker inspired by Circus Animal Cookies!! If you thought it couldn't get any sweeter… they're both scented!
I'm so in love with these and can't wait to rock them and see all of you wearing them too! They are perfect for the sweet tooth in all of us! Stay tuned, they will be available in the iHasCupquake Shop soon!!!

Tiff
The post Too Sweet to Eat appeared first on iHasCupquake.