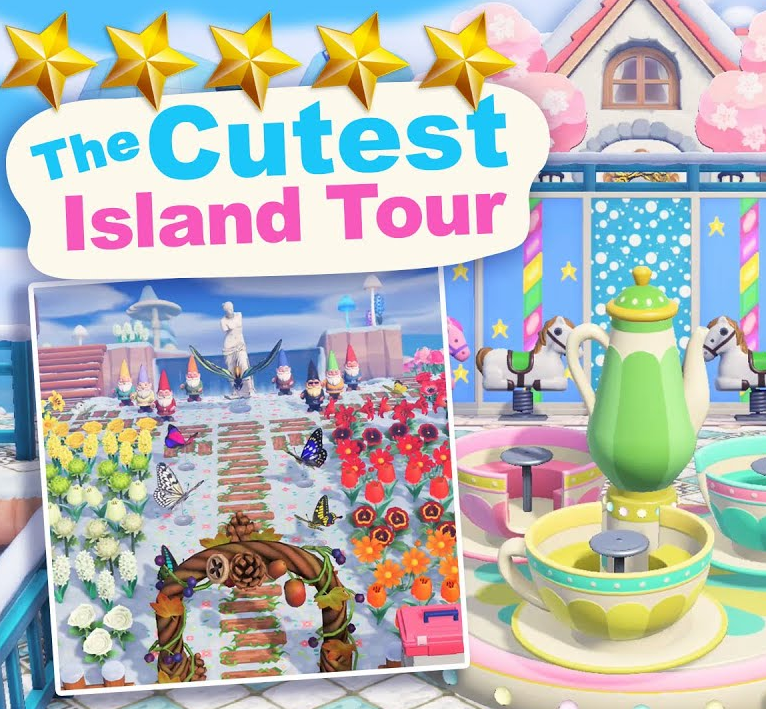 Hey everyone! Today we are touring the CUTEST 5 star Island in Animal Crossing New Horizons.
We visit Teddy Bear Island created by expecting mother Mamiez. This is the sweetest Island ever and I hope you all love the tour!
Mamiez has such a cute outfit on <3
 The attention to detail on this path is amazing
 This tea cup carousel is soooo cute.
 Every area is cohesive with the theme. Even the shop is oozing cuteness vibes
The museum entrance is just lovely
I wonder how many teddy bears she has on her island. You can never have enough!
7 wonders of the world!! SHOOKETH.
Soo many lilies of the valley!
I'm captivated by all the mushrooms in the campsite area
KAWAII CAFE
 The infinity pool is one of my favorite parts of this island
 The Santa sleigh area is soooo cool. Snowflakes, Santa, reindeers...
The CHRISTMAS SPIRIT IS A STATE OF MIND.
Forever fishing...
Displaying all the umbrellas is such a great idea! I never would've thought of it but it's tooooo cute.
A Harry Potter reference! The villagers get to choose their own house
Okay, the food court area is arguably my FAVORITE because FOOD.
This photo showcase + rest area is just ... wow.
We have a Moon waterfall...
TAKE ME TO YOUR LEADER <3
There is soooo much more! To see all of Mamiez' cuteness on Teddy Bear Island, check out the video below <3