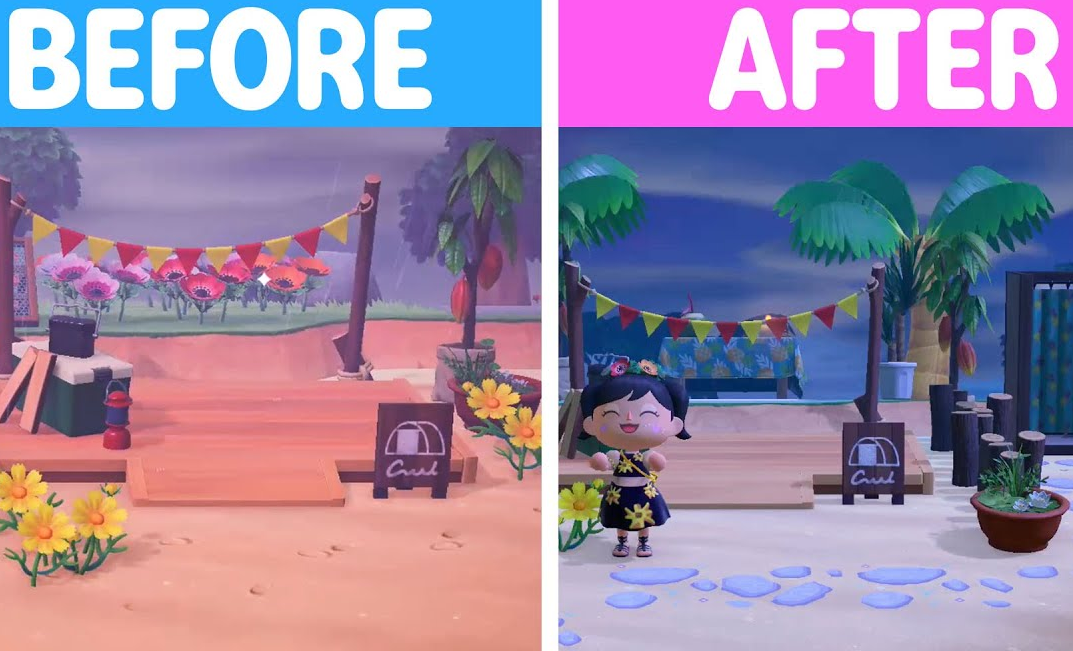 Hey everyone! Today we are giving ourselves a dreamy beach campsite makeover! I wanted to give my campsite villagers a nice place to relaxe so I thought the beach would be perfect!
I want some flowers at my campsite and make it more whimsical/fairy-like :)
Need to grab all the items I'll need! Some palms, a clothesline, flowers...
 We definitely need a beach-y table cloth :)
This is how my beach campsite currently looks like ... Needs some help!
It's time to put some sand down
Let's light a fire at our campsite :)
We placed down our Cacao tree and our log stakes to create a divider between the entrance and the rest of the area
I couldn't place my picnic set on top of the table so I guess this candle will have to do
 Every hammock needs two palm trees at its borders :)
The table is surely coming along <3 <3
It's time for trees and plants!
And flower time
 Really like how it's coming together :)
Some privacy near the shower area!
I still need to add the boardwalk but I LOVE WHERE IT'S GOING.
Check out the full video below !!!