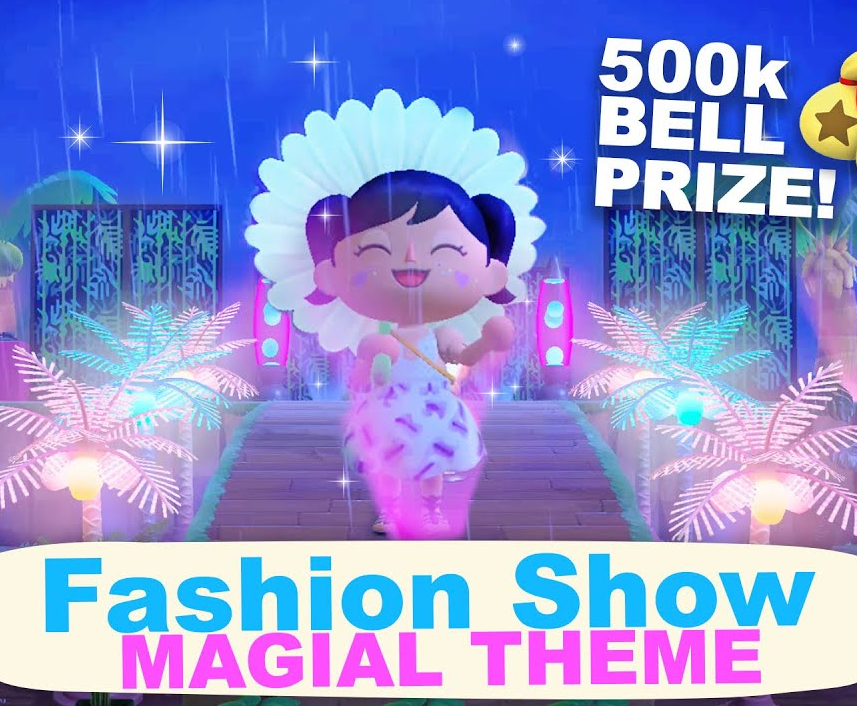 Hey everyone! It's time for another Fashion show! The prize is 500K Bells so let's see who the lucky winner will be :D
Here's a snapshot of this show's contestants
 First, we have Olivia
 Our 2nd contestant is Duck!
 Samantha is our 3rd contestant and lastly ...
 Skye is our final contestant!
Give it up to Redquake for djing!!
Our contestant will first show off their outfits that got them admitted to our Fashion Show today
Olivia got in with her fairy outfit
Duck got in with this cool patterned design!
Samantha got in with this ADORABLE dress!!
Skye got in with this starry eyed dress and outfit <3
It's now time for MAGICAL DESIGNS. The viewers are the judges so let's get this show on the road!
Olivia is a fairy magical princess. TOO CUTE
Duck is a spider witch!
Samantha is a flower fairy <3
Lastly, we have Skye with a magically Bi outfit!
I am SHOOKETH. Soooo many great outfits :D
Let's get one last look at them
The viewers voted and they chose ...
SAMANTHA!
The designer outfit codes are below:
Contestants: Olivia - MO-7796-VH91-S3CF
Duck - MO-R9VN-CTGM-3NLQ
Samantha - MO-s1XY-XRDP-14MN & MO-WR05-LFB3-4R7x
Skye - MO-717Y-TQ0m-nmqo
Take a look at the video below to see all the goodness :)