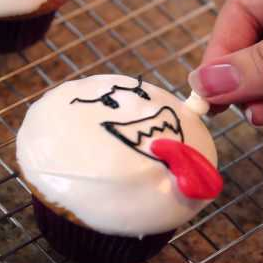 Hey Everyone! Welcome to another episode of Quake N Bake, I'm still hanging on to Halloween so today we're going to be making some Super Mario Boo cupcakes! Let's get started

Here's a quick summary:
For instructions on how to make, check out the how-to video below! If you decide to try this, tweet me an image or post it on our Facebook page!
Thanks for watching!
The post Super Mario Boo Cupcakes – Quake N Bake appeared first on iHasCupquake.