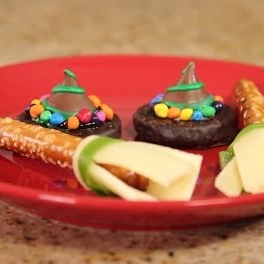 Hey Everyone! For this week's QnB, we're going to be doing another Halloween related treat but we're not actually going to be baking anything! We're going to be making some adorable chocolate witch hats and broom snacks

Here's a quick summary:
For instructions on how to make, check out the how-to video below! If you decide to try this, tweet me an image or post it on our Facebook page!
Thanks for watching!
The post CHOCOLATE WITCH HATS and BROOM SNACKS – Quake N Bake appeared first on iHasCupquake.