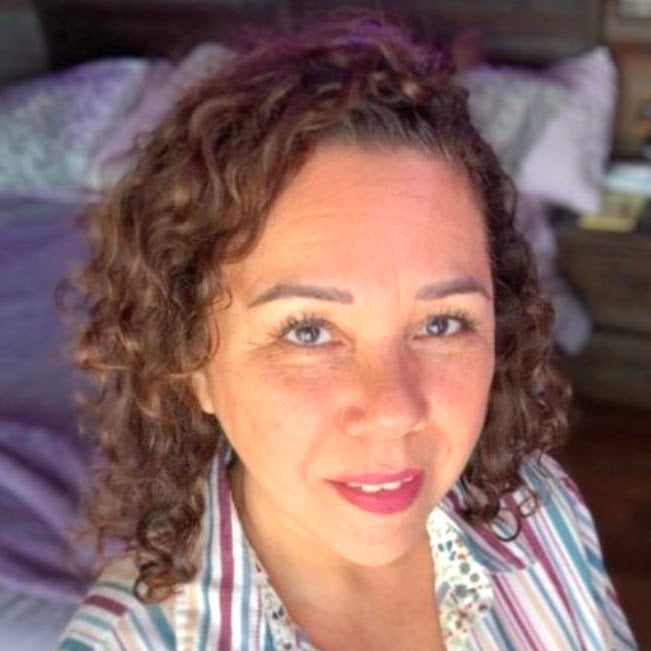 Hello Everyone,
My name is Rebecca, in the office everyone calls me Mom and many of you know me as MamaQuake. 
I am a creative assistant here at Cupquake HQ. I collaborate with Tiffany in creating some of her projects, which may include sewing, doing research, picking up items she needs and helping with some of her DIY crafts. I also assist with customer service and other tasks in the office. 
I hope all of you are enjoying time with your family while you are at home. 
I am happiest when I'm around my family and that is why I enjoy working so much at Cupquake HQ. I really miss their hugs and seeing them face to face, but we are all doing our part with social distancing because I wouldn't want anyone of them to get sick. 
Hopefully, all of you are staying home, staying safe, and practicing social distancing and if you must go out for essentials I hope you are all wearing your mask and washing your hands.
I work 3 days a week at Cupquake HQ, which gives me more time to spend with my husband and to do other things that I enjoy.
When I get up I like to do some kind of morning exercise. Lately, I have been going with my husband for a 3-mile morning walk. It's been really nice getting up and getting out of the house. I found a few workouts I enjoy doing on YouTube when I can't get out and walk.  I came across this workout on the internet https://www.bloomyoung.com/ and really enjoy it too. You do have to sign up with your email address to get the workouts. There are 6 different easy workouts and they are about 20 minutes each, plus they are free. They offer other advanced workouts for a fee. 
I have been going outside more and enjoying our backyard. I like sitting in the warm sun while listening to short podcasts. I really enjoy listening to "The Mindset Mentor Podcast" by Rob Dial. I like his podcasts because he talks about how to motivate and inspire yourself in different situations. He teaches how to be the best version of yourself,  plus his podcasts are only 10 to 20 minutes long. 
I also started meditating. This is new to me, so I started reading this book called "Living in the moment with Mindful Meditation" by Anna Black. This book is an easy read and has a lot of short and simple Meditations. 
Some of my favorite things to do are crafting. I enjoy doing all kinds of crafts such as Beading Bracelets, crocheting, scrapbooking, but I LOVE LOVE LOVE TO SEW!  Some of my favorite items to sew are Aprons and Kids clothing, but since COVID-19 I have been sewing Masks for my family.
I am also in the process of starting a new adventure in my sewing. I have always wanted to start my own little business online and there's no better time than to start now. I am in the process of making the patterns and sewing up some samples so I can get my items up on my website. Updates to come...
We are lucky enough to live within walking distance to a big beautiful park, so to end my day, my husband and I take this beauty for a walk. This is our dog Rumor pup and if she doesn't get her walks she goes crazy in the house. It's really nice to get out of the house with her and breathe the fresh clean air!  There are usually a few people at the park and with the park being so big we really don't get close to anyone, but we still practice safe distancing and wear our masks when we walk her.
Hopefully once this virus is contained and things get back to some kind of normal, we will have a positive outcome from staying home.
Maybe you don't need a gym membership or gourmet coffee everyday. Some will find a new love for your family or pick up a new talent. 
This is the time to start something new and challenge yourself.
Whatever the outcome, make it positive!
Thank you for taking the time to read.
Everyone Stay safe, Stay home and God Bless,
- Rebecca