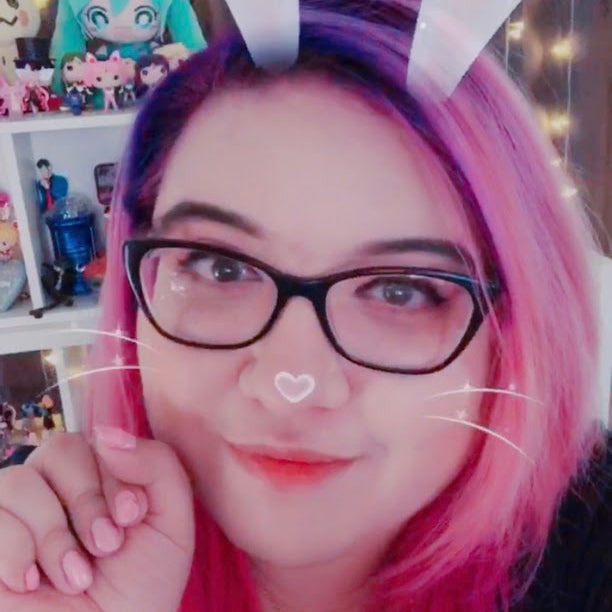 Hey Everyone! I'm Meghan and I'm an editor here at IHC but I've also help out in other areas when I can. I'm kind of a jack of all trades, so I've done some photography, graphic design, animations and producing here too! You also might recognize me from the Toy Box Channel, I get that a lot haha.
This whole lock-down thing has been crazy but honestly I've really enjoyed my time at home and so has my puppers, Indi.
I've had other jobs in the past that were worked from home so the transition was pretty simple for me and the only thing that really sucks is not seeing my friends everyday, considering I work with a lot of them. The good thing is we all have really been trying to stay in touch in other ways like voice chatting on discord and video meet-ups. We even have fun text groups set up for all of us to talk to each other and stay up to date on the latest things happening in our lives...Which has mainly been turnip prices. if you don't know what I mean by that then you need to stop everything and get a digital copy of Animal Crossing: New Horizons. 
Animal Crossing has really been such a huge help through this entire thing for me. I've heard a lot of people say it came out at the perfect time and it really feels like it did. What I have the most fun doing in the game is hanging out with my friends, visiting each other's islands, trading items, and of course trying to get the best turnip prices so we can all become BELLionairs haha. I even went to a virtual art show the other night on another island! When I'm feeling stressed or anxious I can get on and play by myself and work towards that 5 star island or make some custom designs but truly the best part has been getting to virtually hangout with everyone. It has really kept me feeling connected to all my friends and even reconnect with friends I hadn't been able to hang out with in awhile.
I also feel like it gives me a checklist of things to do everyday and I really think the best thing to keep you from going stir-crazy is to build a routine. I have my real life routine: waking up, getting ready, work, streaming on twitch, making my own YT videos and write scripts for future short films with my boyfriend, Dustin.
Then I have my Animal Crossing daily routine and I've always been someone who likes the feeling of escaping to other worlds and I think having that has really helped me so much through this time. I hope everyone else has been able to find their routines and escapes throughout this entire thing. It can feel difficult to find but once you do just stick to it and it will help so much.

Besides Animal crossing, I've been catching up on all my tv shows, movies and anime! Dustin and I recently binged (a slow binge because he hates when we blow through shows) What We Do In The Shadows, if you haven't seen that you should, it's hilarious and season 2 just started. I've also been not so patiently waiting for Fruits Basket season 2, I love that anime so much and I'm so glad it's finally here! Another thing that has been really cool is the early releases and rentals of certain movies like Frozen 2 and Onward. I got to see Frozen 2 in theatres but I was super excited to watch it again and I hadn't been able to see Onward yet so I couldn't wait to rent it. Then it came to Disney+ and I was so happy.. it was sooooo good! On a darker note we also watched Parasite and The Invisible Man both of which are crazy movies that are masterfully shot and blew me away!
The last thing I've been doing to keep myself sane has been to work on some DIY projects. I love building things but I also love taking things apart and customizing them. Recently, I customized my Nintendo Switch Joy-Cons and that was super fun and scary at the same time. Luckily I have done things like that since I was a kid so I feel pretty comfortable with it but the Switch Joy-Cons are so tiny and all the screws are even tinier so it was still a little scary. It was all worth it though to have that pink and blue transparent goodness! I literally love it so much and it makes me smile every time I pick up my switch to play more Animal Crossing!

I hope everyone is staying safe out there and finding those routines and escapes to keep yourself feeling positive! Here's one of my design codes if you're playing ACNH and would like more cute clothes to wear!
- Meghan