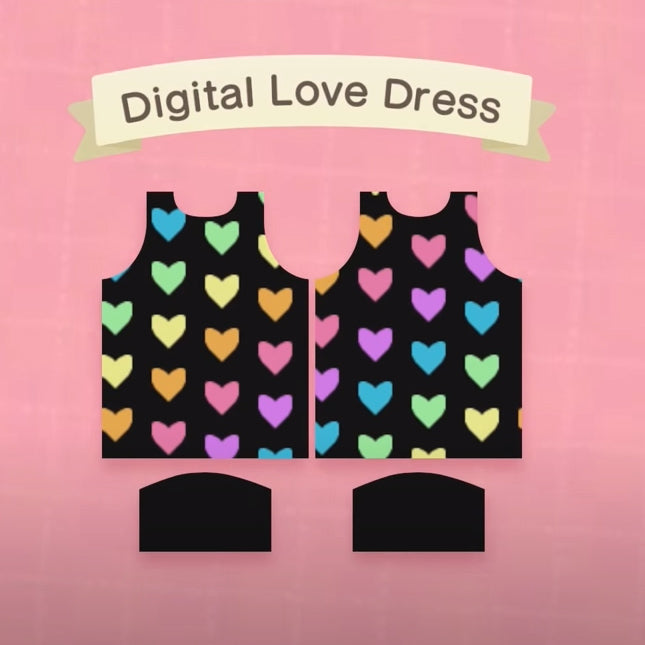 Hey everyone!
Animal Crossing has been SOO MUCH FUN but when I discovered the Custom Design Pro Editor, I felt that it opened so many doors! The sky is the limit and I can't wait to recreate so of our merch in-game!
Let me show you my first garment :) The Editor is pretty easy to use, especially with tools like the fill paint bucket which fills the pattern with your chosen color.
The Digital Love Dress is my first custom clothing item! I absolutely adore how it came out! Check out some process photos below and of my black heart beanie
Check out my entire video below!
<3 Tiffy