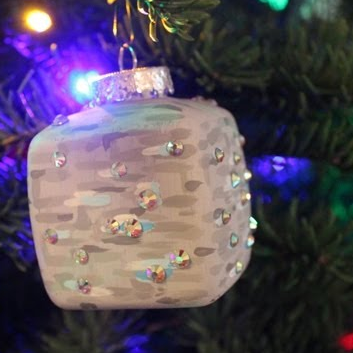 Hey Everyone! This is our last Christmas DIY GG

But it we're ending it with a bang with this Minecraft Diamond Ore Block Ornament!
You're going to need:
A plastic square ornament (Available at Michael's)
We'll begin by priming the ornament
Next, we'll paint the whole ornament a light grey
Afterwards, paint some horizontal lines by mixing a darker grey. Continue by adding some more even darker grey lines (less frequent than the former lines)
We'll paint some lighter than the base greys now. Next to them, we'll start painting some light blue lines next to the lightest gray lines. And even lighter blues after.
Now add some crystals where the diamonds should be. Add glue with a toothpick
We're done!
I'm very pleased with the way these came out! As always, if you decide to try this DIY GG, be sure to tweet me an image at @ihascupquake
Thanks for watching!

The post Minecraft Diamond Ore Block Ornament appeared first on iHasCupquake.