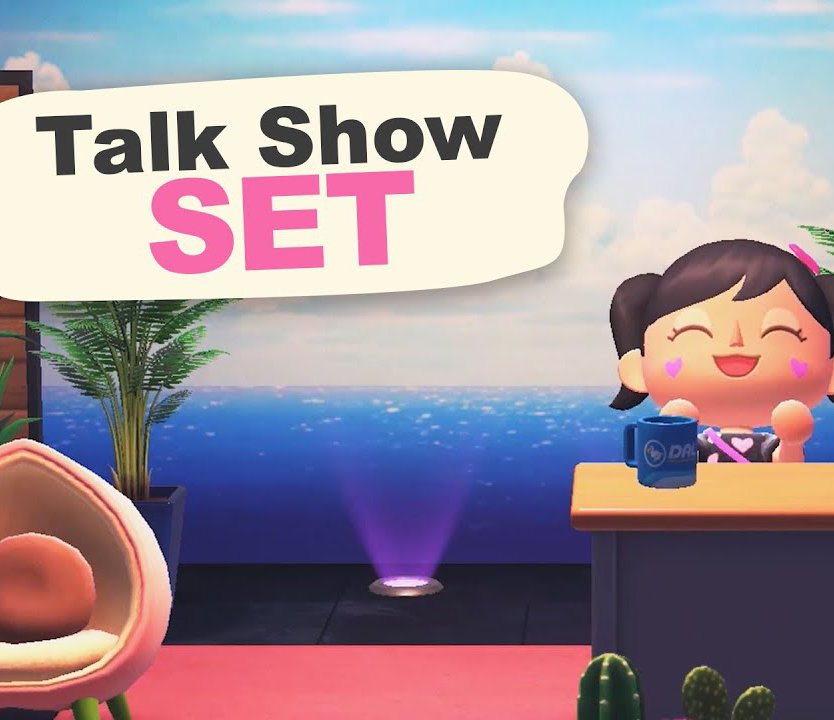 Hey everyone!
Thought I'd renovate one of my rooms and make it into a talk show set! It hasn't got much use; I wanted to make it my singing/performance room so before we start, let's sing one song :)
 Let's start browsing some possible backgrounds for the set
 Let's use sand for the ground; as a placeholder
The peach chair is A MUST!
The set needs ALL THE PLANTS!
It's coming along... Added a rug over our Mortal Kombat flooring, some cameras and of course, a DAL mug
Red gave me this camera ... It's perfect.
Flick gave me the largest butterfly model in the game!
I added some wood panels to either side of the room and I LOVE it!!
Check out the full video for more!