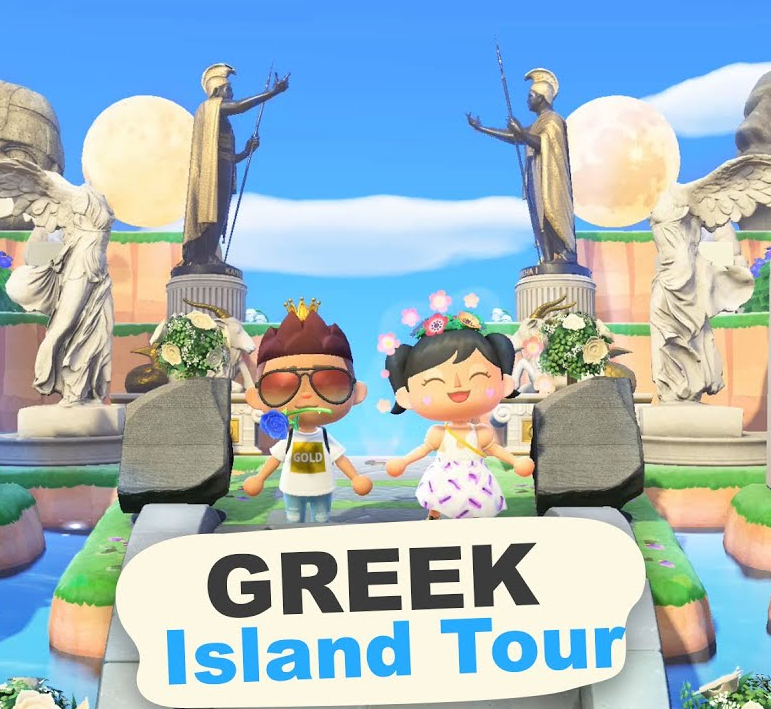 Hey everyone! Today we'll be taking a look at Gary's Greek 5 Star Island!
Look at this entrance!
 Gary was gracious enough to give me a few presents :) Among them were a Moon, Mom's plushie, crescent moon chair and a Mush lamp
Gary walked me to his hotel, which is soo beautiful
Gary checked me in!
 The bug room is so relaxing. Love the effort put into it! The lady bug rug is a nice touch
The ocean room is jam packed with so much sea goodness
 
The fossil themed room is so cool. This hotel with themed rooms is unliked anything I've seen :)
My stay came with a complimentary spa package
I love the Fratboy room. The little bar area is decorated so nicely
Gary has a cake shop and live music area
We took a quick little break by the beach
He gave me a tour of his butterfly garden <3
Amazed at this triceratops
The space area/blather's study area is amazing
To see more of Gary's Island, check out the video below!