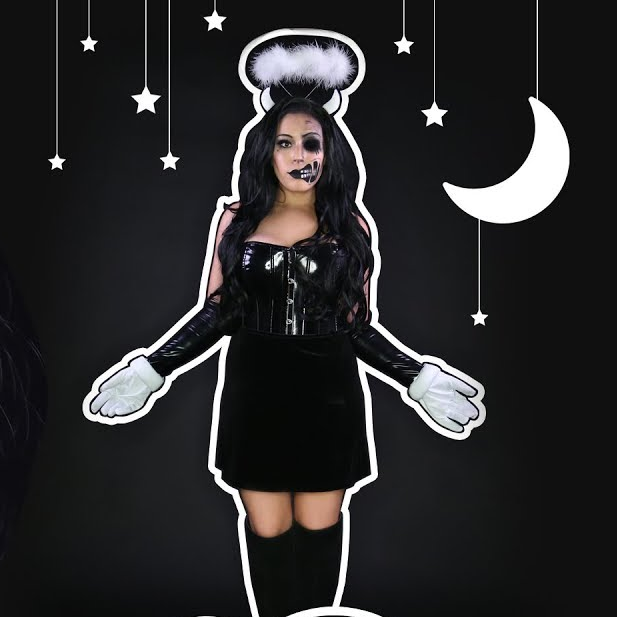 Do you know what it's like? Living in the dark puddles?
If you've played Bending and the Ink Machine, I think it's fair to say that we all wanted Alice Angel to be nice. Alas, the game is full of surprises. Alice is an angel who also rocks a pair of devil horns. Seemingly reminiscent of Betty Boop, who was a popular cartoon in the 1930s, Alice is quite a gal! And now you can be her for Halloween.
Looks like you've got a date with an angel! Check out the DIY vid below and let me know what you think…
If you'd like to do this exact costume, I got my costume pieces from Amazon. You can buy the gloves here, the stockings here, and the corset here! I got my wig from Arda Wigs.

Tiff