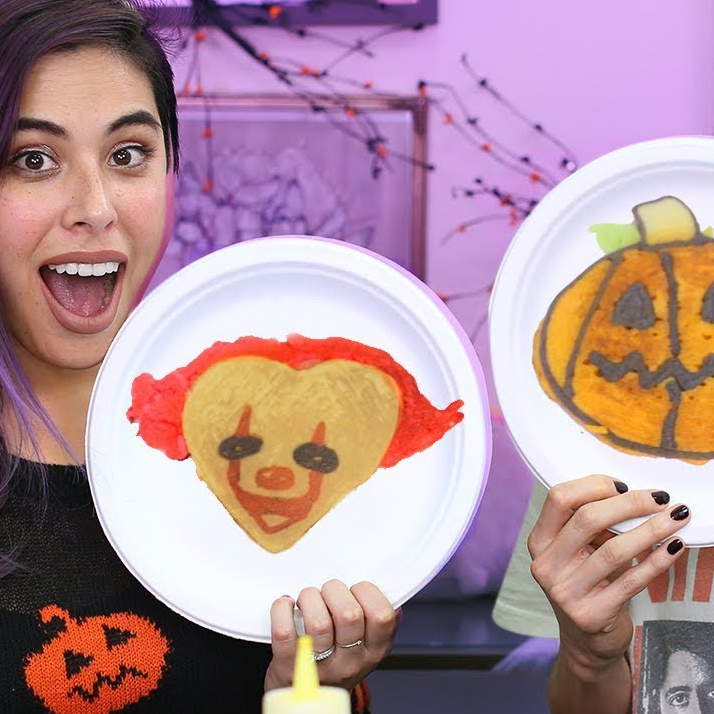 To celebrate the month of October, I recently collaborated with Rachel Metz! We warmed up a griddle and took a shot at the pancake art challenge. We added a Halloween theme to the challenge, making pancake versions of a mummy, a jack-o-lantern, and—of course—Pennywise.
This video was a lot of fun. I dare you to try and watch it without laughing. You can also check out the collab we did on Rachel's channel; we played Poke a Pumpkin and tortured ourselves by eating and drinking things we'd rather not eat, in the name of entertainment!
Check out both videos and let us know what collabs we should do next!

Tiff