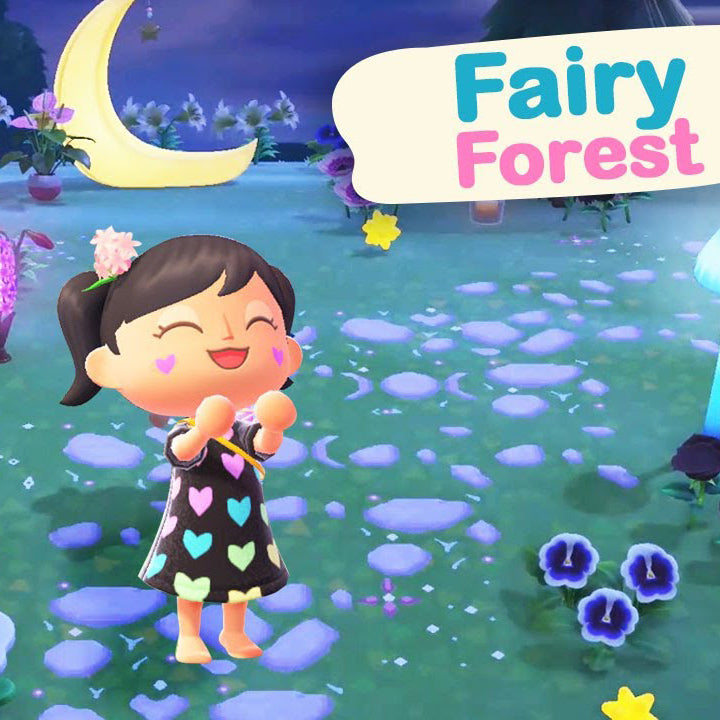 Hey everyone! So today I have a treat for you! We're going to be creating a Fairy Forest in Animal Crossing!
First order of business ... remove this tree because they don't say "Fairy Forest" to me
 Instead, we'll be putting down some cedar saplings that'll grow into awesome trees
I want this to be a mysterious forest so it'll heavily utilize purples, blues and black :) 
I'm going to custom design an "illuminating" flower design to put on the ground
My friend Kaotic sent me a MUSHROOM LAMP. I love it!
This forest needs ... gnomes! They're definitely magical
Btw, I finally caught a SCORPION
The Fairy Forest is starting to look really nice!
 The Forest needed the moon :)
Check out the video below to see more!