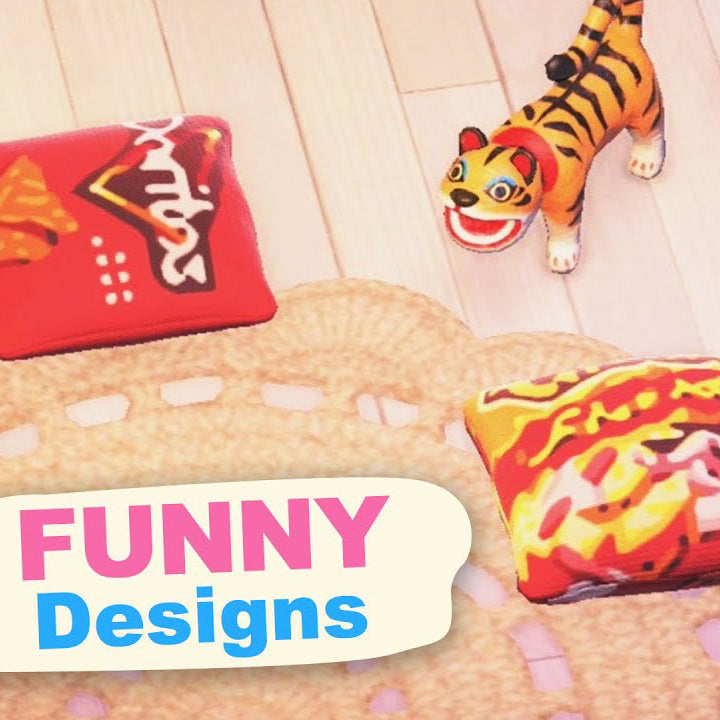 Hey everyone!
Today we're going to be taking a look at some funny Animal Crossing Designs! 
This one made me laugh soooo much ... It says BEWARE OF DOG ... But it's a TURTLE!!!!
 This wanted poster of Redd is great! So simple but lovely.
This In N Out dress is ahhhhh so great! We just need the hat!
Someone made the Doritos bag design and put it on a pillow so IT LOOKS LIKE A REAL BAG OF DORITOS. SO VERY COOL.
Shrimp chips from Wuzi :) and Takis!
Anyone need any ... Taco Bell??
This Three Moon Wolf shirt! I use to have one in real life ... Good times.
 Check out the full video below to see more funny designs!