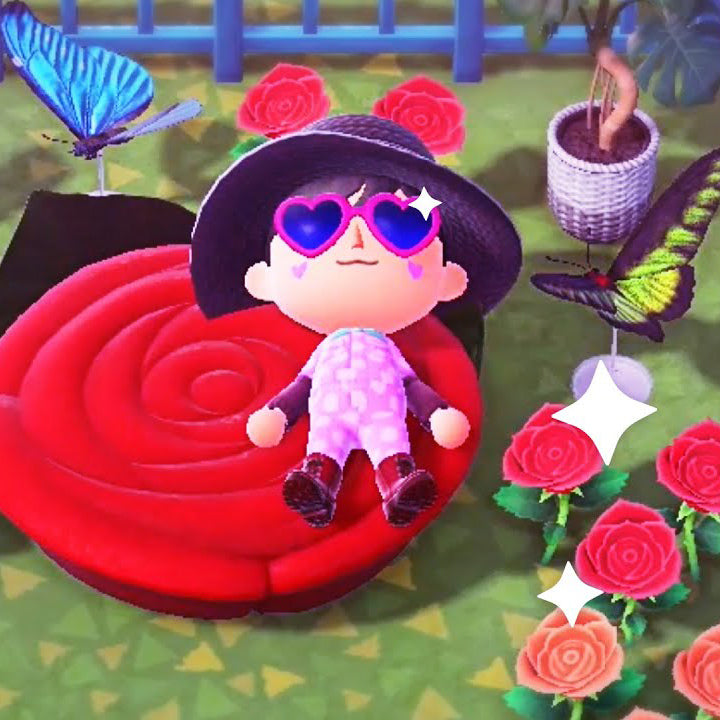 Hey SweetHearts!
Join me as I build a beautiful outdoor garden lounge today! As I was shopping around for items, I came across Label. Apparently, she's still a fashion designer in training
 She gave me a theatrical vampire costume. Reminds me of a magician :)
She wanted me to show her a complete theatrical look so I had to have some fun ...
Let's see what she thinks of my final look
 TEN POINTS FOR GRYFINNDOR!
She gave me a weird Labelle cap ... I think I'll give it to Red.
Current view of my garden lounge
I was unhappy with the current footpath so I made a whole new design
Looks like real mulch
This little guy was admiring my handiwork
Fencing things makes it nice and tight!
Putting down these cool butterfly models down
I put down a lounge day bed for my villagers
I had to do a quick garden wardrobe change heh
Added some cypress
Had to add a statement piece ... Easter Island anyone?!
Check out the video below to see more garden lounge progress!