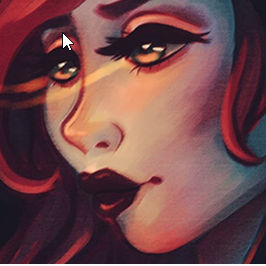 Also known as "Little Copper Fox", The Sims playing, caffeine loving Khloé primarily goes by none other than: "KOFFEE"! Although her YouTube description sums her up as "just your average redhead who plays The Sims",  Khloé is anything but. She's much, much more!
Her lovely personality leaves fans commenting just how grateful they are to have found her channel, because her lets plays and challenges are a sure-fire way to be cheered up. Not only is she extremely consistent and dedicated to her channel, she lashes out adorably with quirky and catchy phrases like "Oh, sugar-honey-iced-t!" when flustered. Whether customizing her content to Disney princesses or Sailor Moon, one thing is certain: you need to watch this girl in action. Subscribe to her channel HERE!
The post Community Spotlight: Koffee appeared first on iHasCupquake.