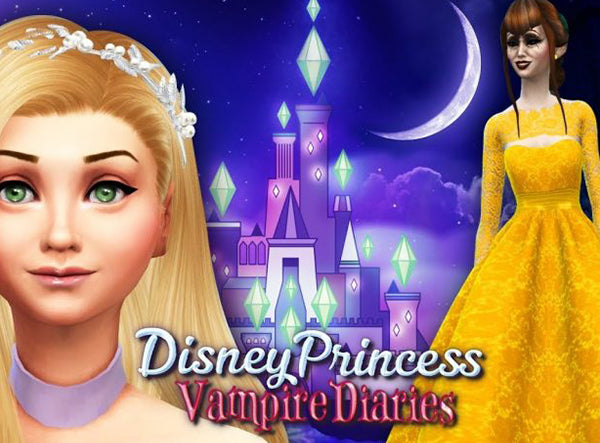 "Is it nighttime yet, can we have fun?"
Have you been keeping up with my Sims 4 Disney Princess Vampire Diaries series? This episode was one of my favorites because there's an awesome irony in Belle becoming a beast. I had so much fun with her transformation into a vampire.
I have been having such a great time with this whole series! Check out all of the princesses that I have added so far and let me know who you think I should add next. You can browse all the videos HERE.

Tiff