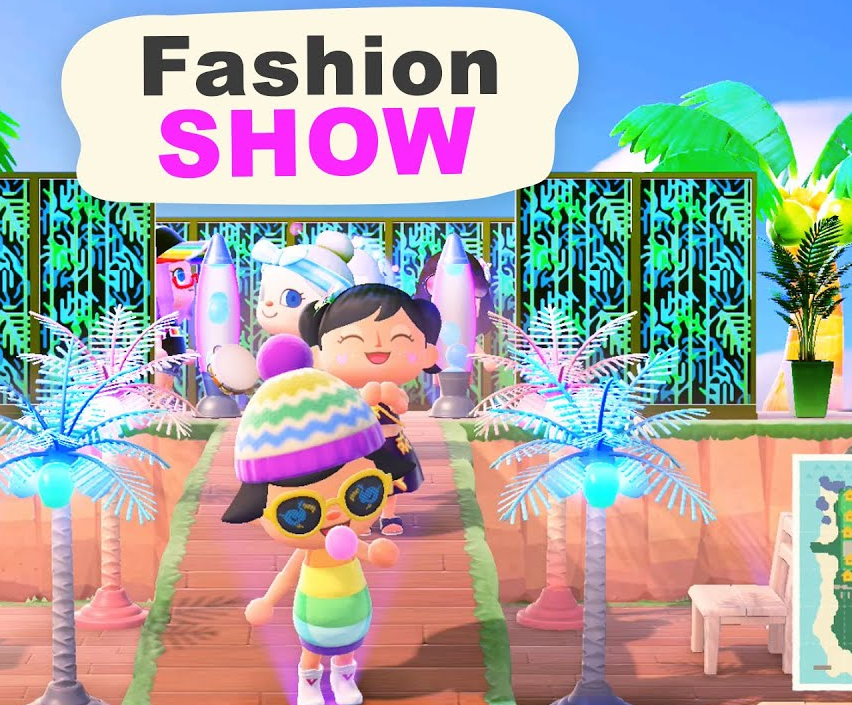 It's time to WORK that runway! Welcome to the first-ever Oasis Bay Runway!
It's a fashion show in Animal Crossing New Horizons where designers compete to have the best design AND WIN 500,000 Bells!
 We have a special guest DJ ... REDQUAKE. Thank you in advance for the tunes!
We have 4 contestants for this Summer themed Fashion Show :D
We have ... Peppermint Cherry!
 We have ... LIZZIE
We also have ... LIVI
And last but certainly not least ... Rebeccaboo
The way this is going to work is one by one, contestants will share their original submissions for this fashion show!
First up, PEPPERMINT CHERRY!
I love so much about this look! The sparkles on the cherries, the striped shirt with overalls screams SUMMER to me :)
LIZZIE is here and all here for the gingham pattern!
Next up ... LIVI
Lastly, Rebeccaboo shows us her pastel color block hoodie!
Cherry shows us her 2nd outfit and it's LOVELY!
Lizzie shows us her summer vibes!
LIVIE and her wonderful overalls!
Rebeccaboo is ready for Pride month!
I don't know who to choose as the winner :/
Luckily, I have all my fans to help judge! I used a poll and the fans have decided...
REBECCABOO is the winner!
Here's a photo of Cupquake's Summer Fashion Show Class of 2020!
See the full video below <3