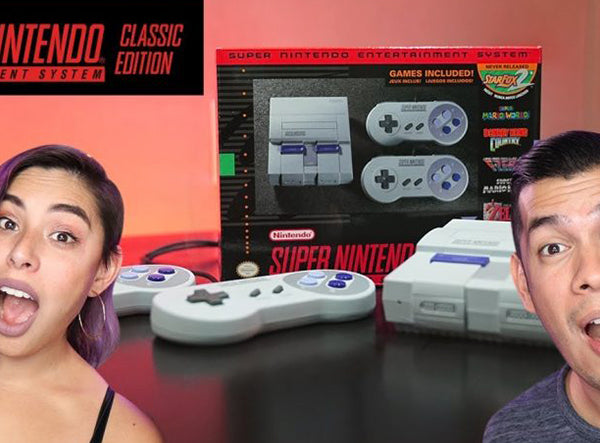 The hype is real! This is a different kind of throwback.
This console was our childhood! Not sure if many of you have ever seen these games, but playing the SNES was definitely a throwback for us. A lot of these games are harder than we remember! There are so many classic games available in the Classic edition release of SNES and we could not get our hands on them fast enough.
Huge thanks to Nintendo for sending this console over to us! Check out this video of us playing Super Punch Out, Super Mario World, Mario Kart & MORE!

Tiff