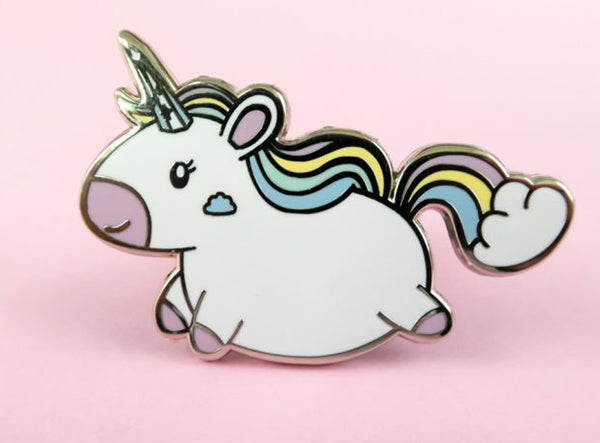 We are working overtime to get ready for our first ever DesignerCon booth. We love this convention so much! We have enjoyed attending each one for the last couple of years and now we are even more excited to be a part of the magic.
We will be at our booth for a meet and greet on both days; on Saturday at 3pm and Sunday at 1pm. We are booth number 420, located toward the back of the main hall. Stay tuned to social media for specifics. As always, our adorable staff will be at the booth on both days, feel free to say hello to them.
There will be plenty of merch on hand, as well as some new pieces AND we are super excited to be bringing this exclusive pin with us to DesignerCon — meet Sprinkles the Uniquartz! We made a limited batch of this cute pin specifically for this event!
If you haven't purchased your tickets yet, there's still time! There are so many great artists who bring their work to DesignerCon. From collectible toys, custom pieces, plushes, designer apparel, and so much more — running the spectrum of art and design there's definitely something for everyone.
We can not wait to see you there!

Tiff