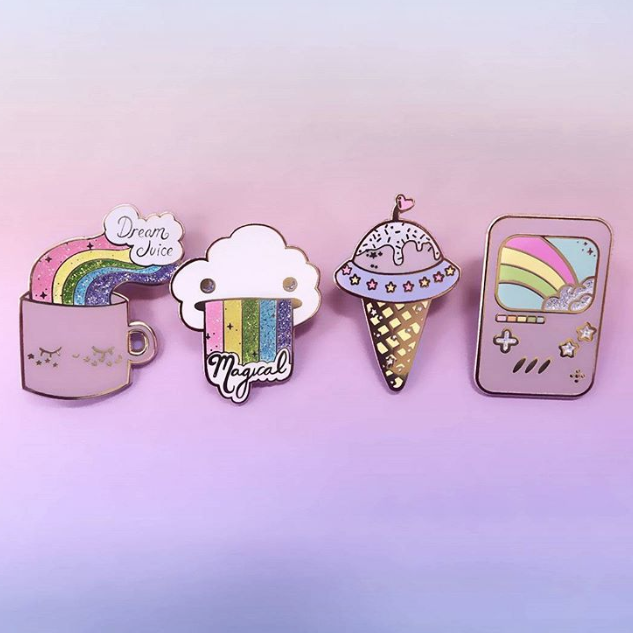 It's such a pleasure to finally be able to offer new pin designs! I've been hard at work on new sketches and paintings. Being able to incorporate some of those ideas into new pins is so exciting!
We'll have all of these with us at our VidCon booth and we'll make them available on the website as soon as possible! So excited to share new things with you guys! I hope you love them as much as I do!
There are four new pin designs based on sketches I drew, and then we also thought it'd be great to make a pin of the Toy Box logo! Check them out and let us know what you think!

Tiff
The post Sweet New Pins appeared first on iHasCupquake.