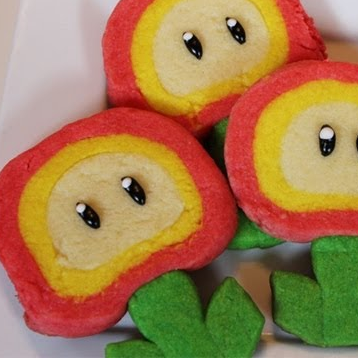 Hey everyone! For today's Quake N Bake, we're going to be making Super Mario Fire Flower cookies

I'm especially excited because the Fire Flower is my favorite character in the Mario World
After mixing your dough, your next step is to start adding the colors for the Fire Flower into the dough
After adding the colors, you're ready to roll the three colors together!
Time to slice the roll into cookies
After adding the stems, you can add eyes to the flowers
I hope you all enjoy it! I'm really happy with these, they came out so darn cute! As always, I'd love to see your QnB creations! You can tweet me an image of them at @ihascupquake
The post Super Mario Fire Flower cookies – Quake N Bake appeared first on iHasCupquake.