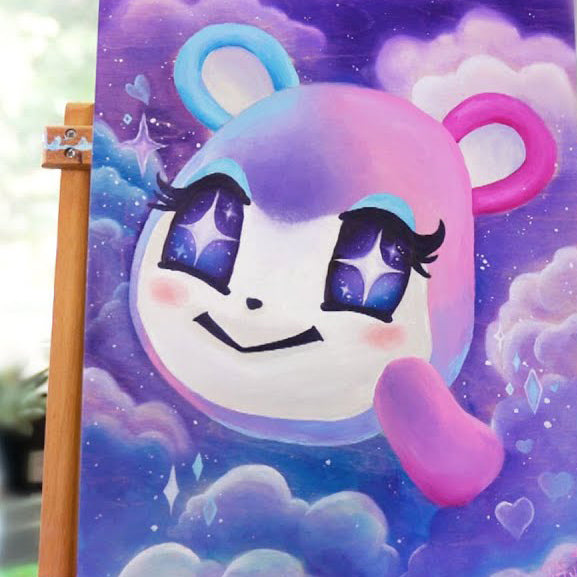 I have been loving Animal Crossing New Horizons so much it inspired me to create a painting! This is my first painting of 2020 and I wanted to paint JUDY my DREAM BEAR!
I love her colors and sparkles in her eyes. It gave me such a dreamy, cotton candy vibe and so I painted her on a livestream
!
If you enjoy this type of content and would like to see more please let me know by leaving a comment! Who would you like to see me paint next?
Medium: Water soluble oils on wood