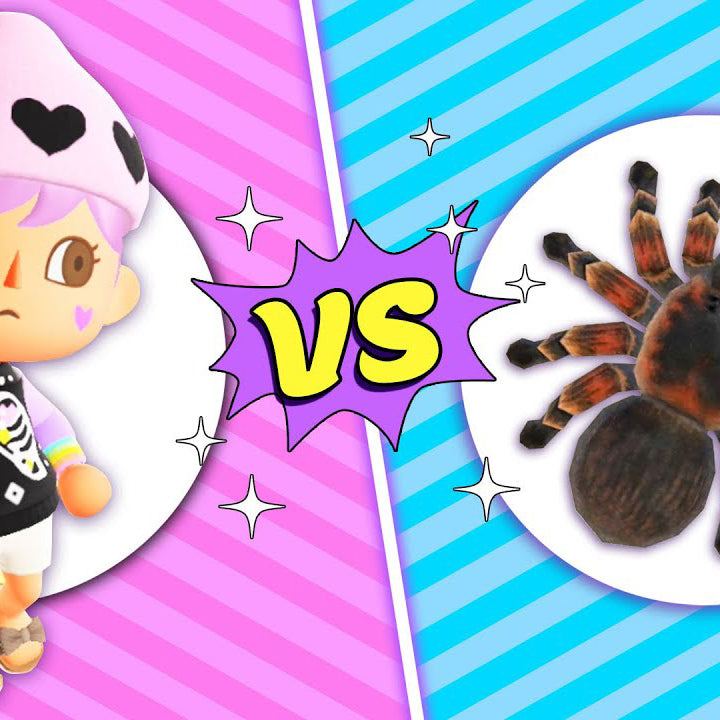 Hey SweetHearts!
 I'm absolutely LOVING my time playing Animal Crossing! Sharing some highlights from my session today :)
So I was running on the beach and encountered a ... MESSAGE IN A BOTTLE! I wonder what could be inside...?
 IT'S A DIY RECIPE for a FULL-LENGTH WOODEN MIRROR! I can now change my hairstyle :)
Too bad I didn't have iron to craft it :/
As I go about my day I see my very first TARANTULA. Should be pretty easy to catch with my net, correct? WRONG. The little guy K.O.'s my butt!
At least I received 300 Nook Miles for fainting. Lol.
As my day goes on, I catch a squid! A slimey little one :)
I swap a clam for a crucian carp.
I caught a hermit crab as well!
I got 300 Nook Miles for Trash Fishin'!
Round 2 with my Tarantula buddy ensues and ... He wins again!
Check out the video below to see more antics and the Astral Alchemy Hoodie!