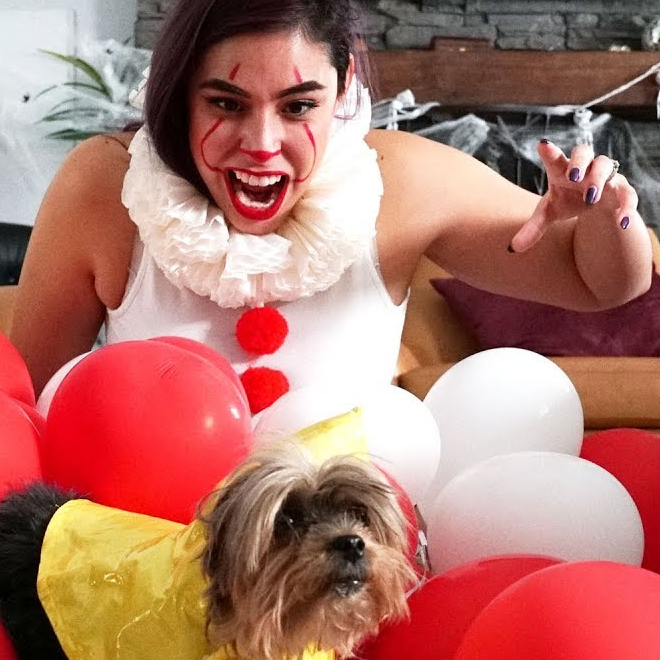 Here are even MORE costumes for you and your pet! MamaQuake and I had so much fun making the previous video, which you can watch HERE, that we decided to whip up a few more costume ideas for Ruby and I. These DIY costumes are designed to be fairly easy. They need a little bit of prep, but they are much more gratifying than anything I could find in the store for the two of us to wear as a duo.
Again, when making these costumes you want to use light materials that will be comfortable for your dog. You don't want to overdo it. You should already know what your dog is comfortable with as far as clothing and harnesses go. We used lightweight fabrics and based the size and weight of our designs on items we already knew fit Ruby.
With a little bit of time, some preparation, and a little imagination you can throw some pretty cute costumes together. But it starts with an idea. It was fairly easy to turn us into It and Georgie, sushi and a chef, and Cookie Monster with a cookie!
Check out the video and let us know what you think!

Tiff