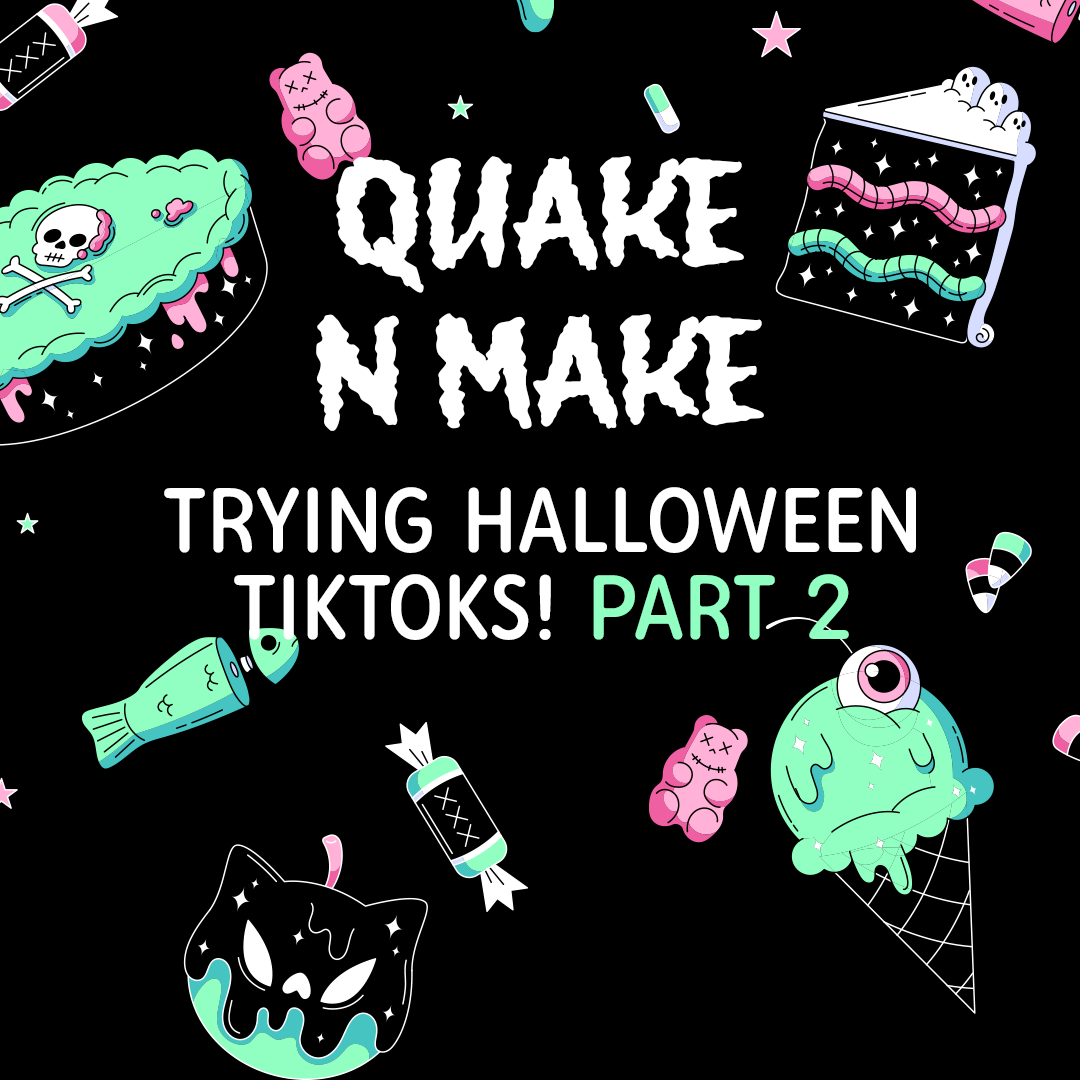 Disclosure: This post may contain affiliate links, meaning I get a commission if you decide to make a purchase through my links, at not cost to you.
Join Cupquake on September 9th at 2pm PST for a Halloween themed Happy Crafting! Follow along as she recreates some of her and YOUR favorite Tik Tok Halloween DIY's. 
Can't make it to the live stream? Don't worry! She will keep her live as a VOD for your to follow along and will also be featuring some of your creations in her Youtube video!
For Part 2, we'll be starting with Ghost Glass Painted Frames! Need some spooky but cute Halloween decor to add to your home? Follow along and recreate these adorable framed ghosts! Make sure the glass is removable from your frame!
Here's what you'll need:
Old Frame - Thrifted
Inspired by this Tiktok - https://vm.tiktok.com/ZMdwEFnTQ/
Next up are ... Tiny Ghost Paintings :)
Are you ready to make the cutest, tiniest ghosts you ever did see?! Follow along as we make these super simple tiny framed ghosts. You'll need the following items:
Inspired by this Tiktok - https://vm.tiktok.com/ZMdo2n19M/
Lastly, we love a good upcycle! Grab yourself a statue from your local thrift store and let's give it some fresh, skelly paint! If you have glow in the dark paint from our last stream even better! Make sure to prep your statue before and spray paint it black so it is dry in time to paint with Tiffy live!
Here's what you'll need:
White Paint or Glow in the Dark paint
Old Animal statues (Goodwill)