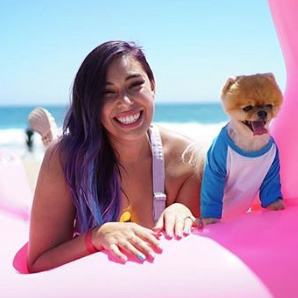 Summer is here! Summer is here! Summer is here! Get out your bathing suits and head to the beach! Summer. Is. Here!
A perfect summer would include being poolside every day but we all know that's virtually impossible. But a girl can dream! I just want to fill a pool with vibrant inflatables, eat a popsicle, hangout with good friends, and grill some delicious food! When the sun gets too hot, jump in the water! When the water gets too cold, hop into the sun!
Hot weather makes simple pleasures so much more enjoyable — like eating watermelon, wearing flip-flops, and drinking lemonade!
We live pretty far from the beaches in Los Angeles, but I think I'm gonna make an effort to see the ocean more this summer! Sometimes you just need to get your toes in the sand.
Here's to a summer full of good vibes and warm memories!

Tiff
The post It's Summertime! appeared first on iHasCupquake.