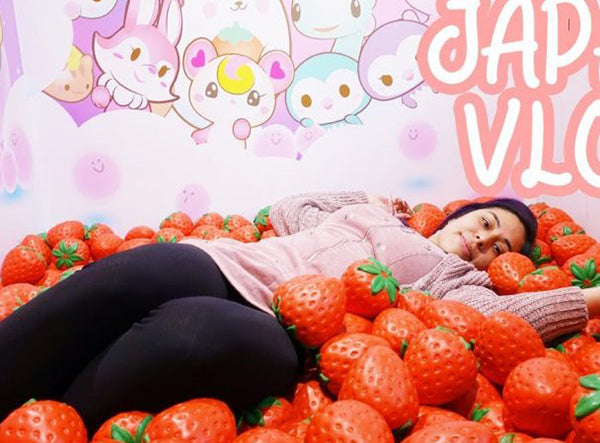 I can not believe that it is already December 4th. Christmas is just around the corner and the year is coming to an end. Deep breaths.
Also, OMG, we passed 6,000,000 subscribers on the iHasCupquake channel! Thank you all so much. This year is wrapping up nicely. We started off the year planning iHCiRL, which took place in March, and the year just sort of took off after that. iHCiRL feels simultaneously like it happened over a year ago, and like it was just yesterday.
It feels like we just got back from Japan — because we basically did. Mario and I are really looking forward to getting ready for the holidays and celebrating with family. (It's not like we're counting down to Christmas or anything.) We know this month is going to go by very fast, so we're just trying to hold on to the small moments and make the best of what's left in 2017.
Here's a glimpse of our quick stop in Tokyo; check out the Japan Vlog I posted on the TiffyQuake channel and let me know what traveling you guys are doing this holiday season.

Tiff