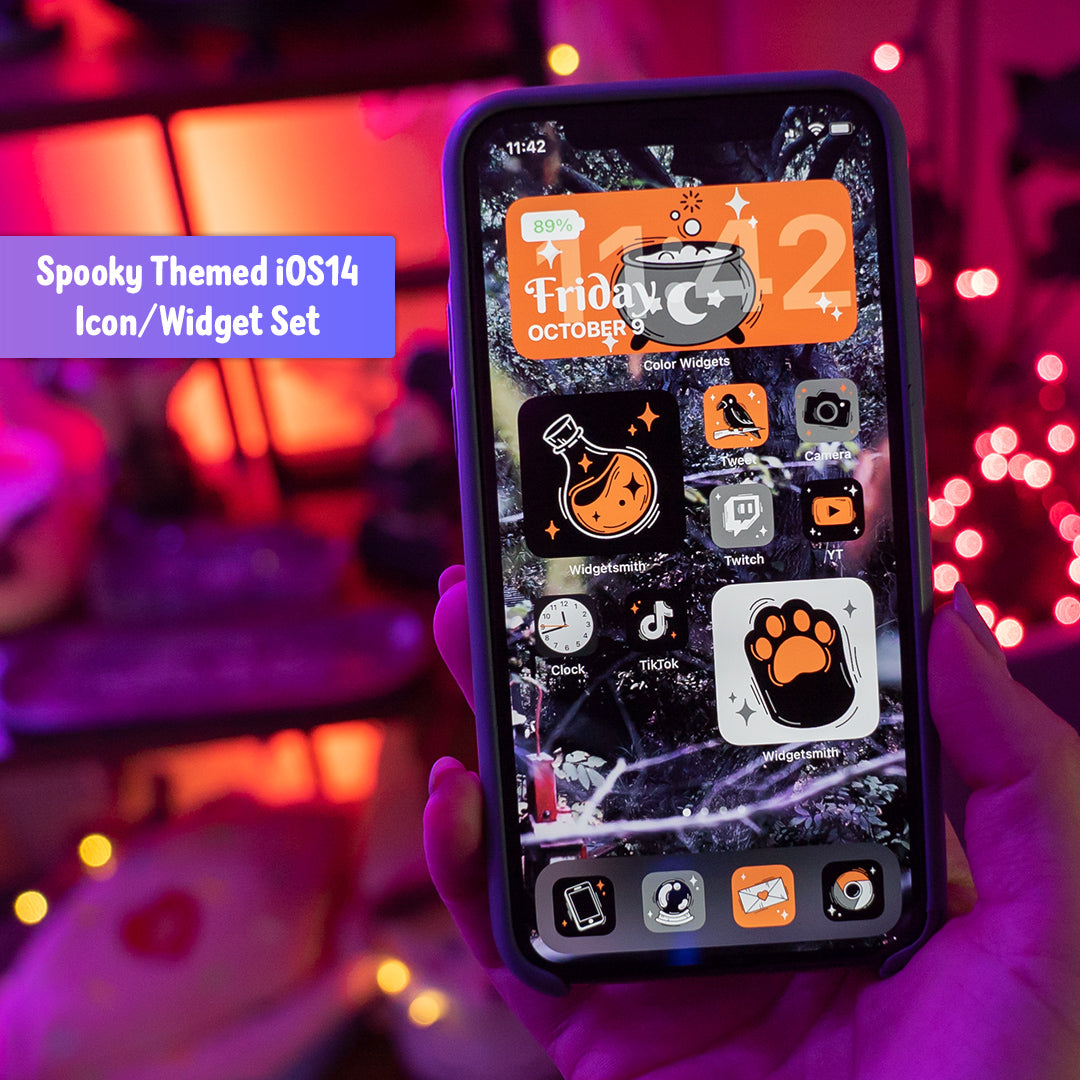 Hey everyone!
Tiffy here, hope you've been enjoying our iOS Icon/Widget Set releases :)
Our most recent release, the Spooky Themed Icon/Widget Set features a ton of witchy, wizard and Halloween imagery. This set features 3 different color variations, 3 widget sizes and numerous backgrounds. If you haven't had a chance to see them yet, he's a couple of images for this set :)
See all the details of this set and more
here!
Btw, your download contains instructions on how to install but here's a handy text guide below as well :)
As always, thank you for all the support! Check out my full video below for more instructions and to see me check out some other awesome icon packs <3