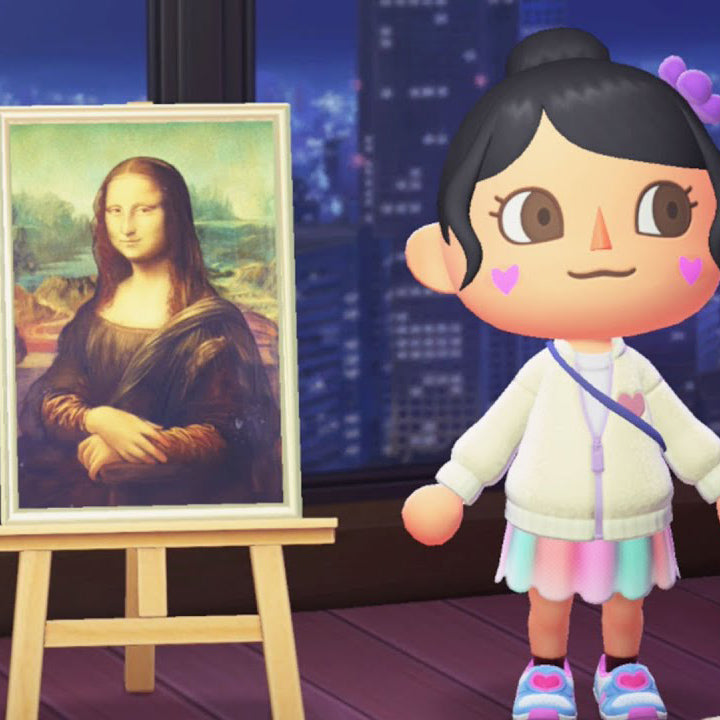 Hey everyone!
Today I met a new character ... Leif!
 He sold me RED COSMOS!
 Thanks to Leif, I planted a bunch of new things :)
I also came across REDD! He's an art dealer!
He brought this famous painting with him ...
I had to take a picture with it :D
I gotta say, Redd's boat is cool but sketchy ...
Since it's Nature Day and I'm pretty eco-friendly, Tom Nook gave me a DIY recipe to craft my own HEDGES!
Blathers was more than happy to take the Mona Lisa and start a new art exhibit :)
This DIY hedge recipe is very useful
Check out the whole video below <3