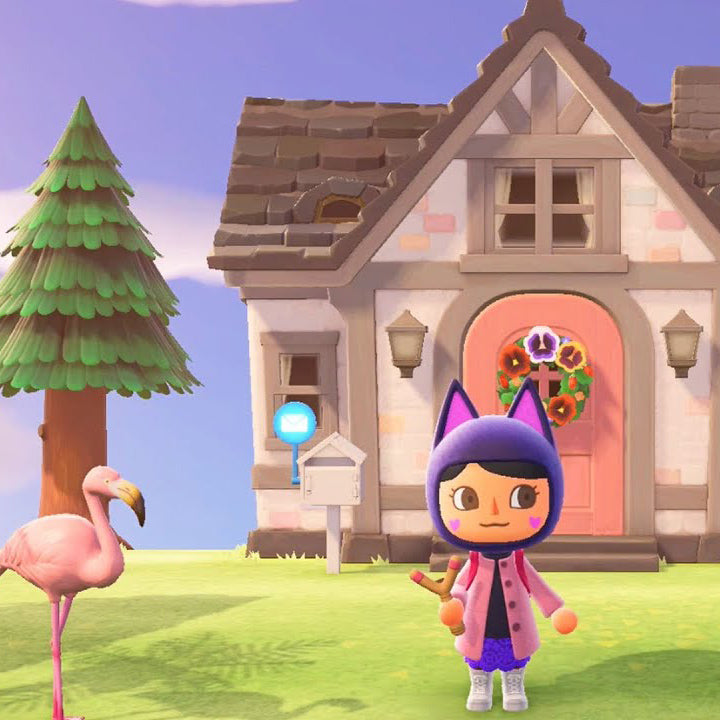 Hey everyone!
I sold my turnips and I made a HUGE profit. I was able to finally pay off my loan!
Tom Nook was gracious enough to offer me free lifetime exterior renovations after I paid my debt!
Soooooo many options. I'm in love with the cobblestone options :)
 There's so many door designs. With windows, without, decorative embellishments ...
I HAVE to have a pink mail bird box.
My house is looking majestic with this new bird mail box
I decided that my island is going to be composed of ... black, purple and pink flowers :)
My friend Bryan got me a hamster in a cage <3 Too adorbs
Check out the full video <3