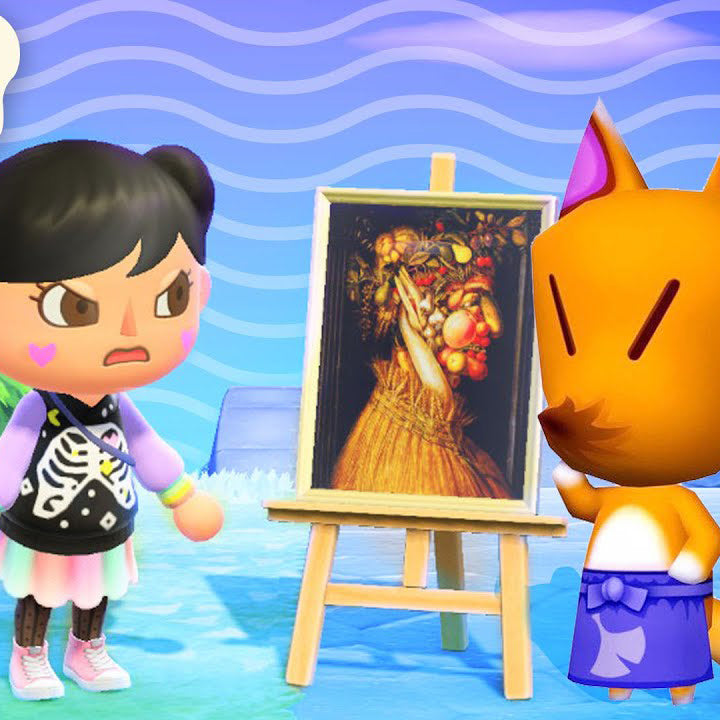 Today, we're going to work on my little hedge maze. Let's take a look at some of the different aspects of this area :)
I have this little cafe area and I custom designed these cute little menu signs
 My ice cream area is coming along.
 What do you guys think of my vine/plant shop?!
 Turnips GALORE
Redd is visiting! His boat is dim but cool <3
Don't mind if I browse your art collection Redd
Blathers informed me ... The painting I bought from Redd is A FAKE!
Seeing all the space in the art museum made me happy :)
Check out the video below to see more!