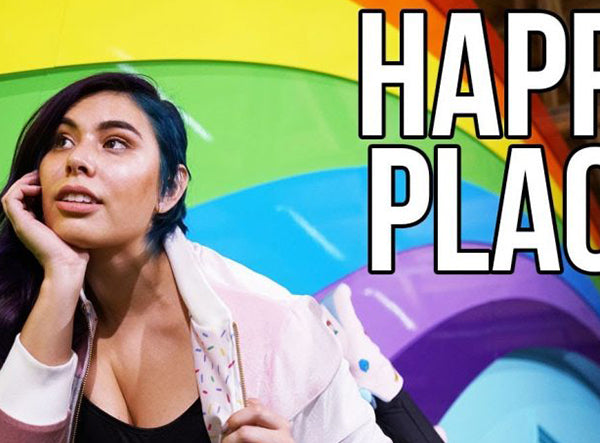 My friend Chrissa recently invited me to join her on a trip through Happy Place in Los Angeles. It's a vibrant yellow building set in downtown that believes the world could use a little more happiness; so they created a special place that surrounds its visitors with all kinds of happy things.
Mostly, it's an exhibit meant to encourage smiling in photographs. And selfies.
Chrissa and I toured the colorful space and captured some great video and pictures. Check out the video on the TiffyQuake channel and let me know if you've found your happy place.

Tiff