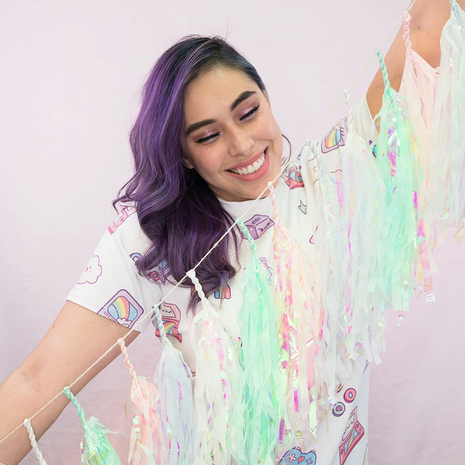 These decorative garland strands add the perfect amount of color to any setting. Whether you're trying to liven up your room or add some creativity to your work space, these iridescent pastel tassels will do the trick. I teamed up with Tassel Fairy, picked a color scheme I loved, and we put together a fun and easy DIY Garland Kit!
The DIY aspect adds fun to the process by allowing you to craft your own strand of garland. You and your friends can each buy a kit and make a DIY night out of it! Multiple strands look great for birthday parties or wedding/baby showers! The strands can be strung horizontally or hung vertically and the space between each tassel can be adjusted across the length of the jute cord provided.
I'm not just selling these because I think they're cute, I genuinely love them. We've already got four strands of garland hanging around the office and I might be looking for space to hang more.

 Tiff
The post DIY Garland Kit from iHasCupquake & Tassel Fairy appeared first on iHasCupquake.