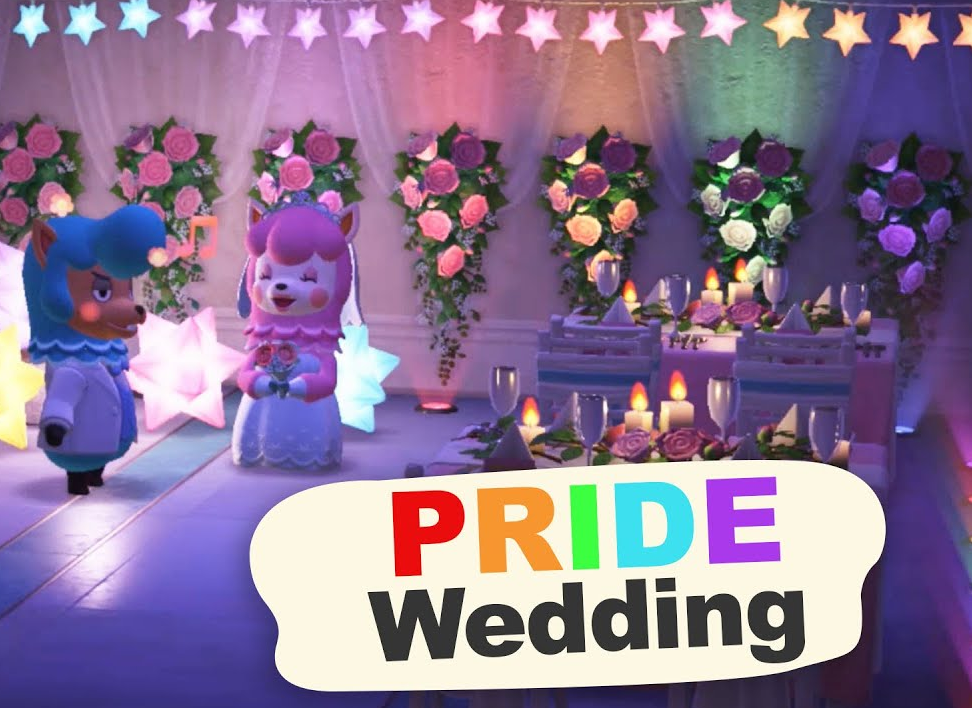 Hey everyone!
It's time for us to do a Pride Wedding! I hope I have enough rainbow items!!
Hello love birds :)
 They actually want a RECEPTION, made primarily of pink and white (and some rainbows??)
Let's get started designing this Pride themed reception :)
 Pink flowers and as many starry garlands as I can muster!
I think I may need to organize and remove some clutter ...
The starry garland though!
It's coming along well <3
Rainbow vibes!
This will be their wedding cake :)
Mellow pride theme is looking nice. I'm starting to be happy with it!
Bewilderment and Glee for the bride and groom!
It's soooooo lovely!
Check out the full video below <3