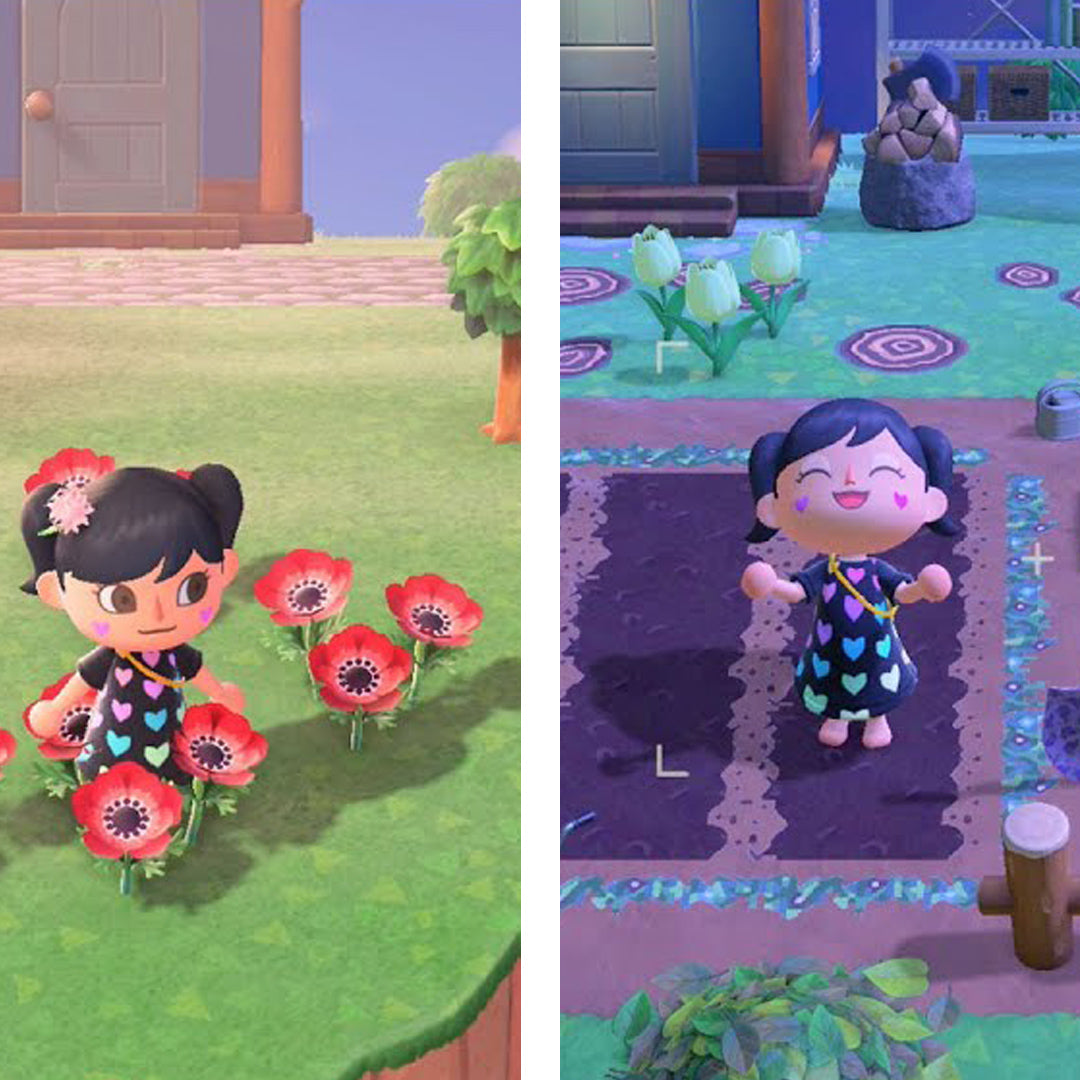 Hey everyone! Today, we're going to beautify our neighbors' houses.
First, let's lay down some dirt
 On second thought, let's give some more character to our dirt ..
 Let me just make it a little darker ..
 I added a shelf next to Teddy's house and some more fencing :)
Had to customize the clothesline with some nice pink gingham.
This area definitely needs a log lounge chair!
Laying down some new path
 Check out the full video below to see more! <3