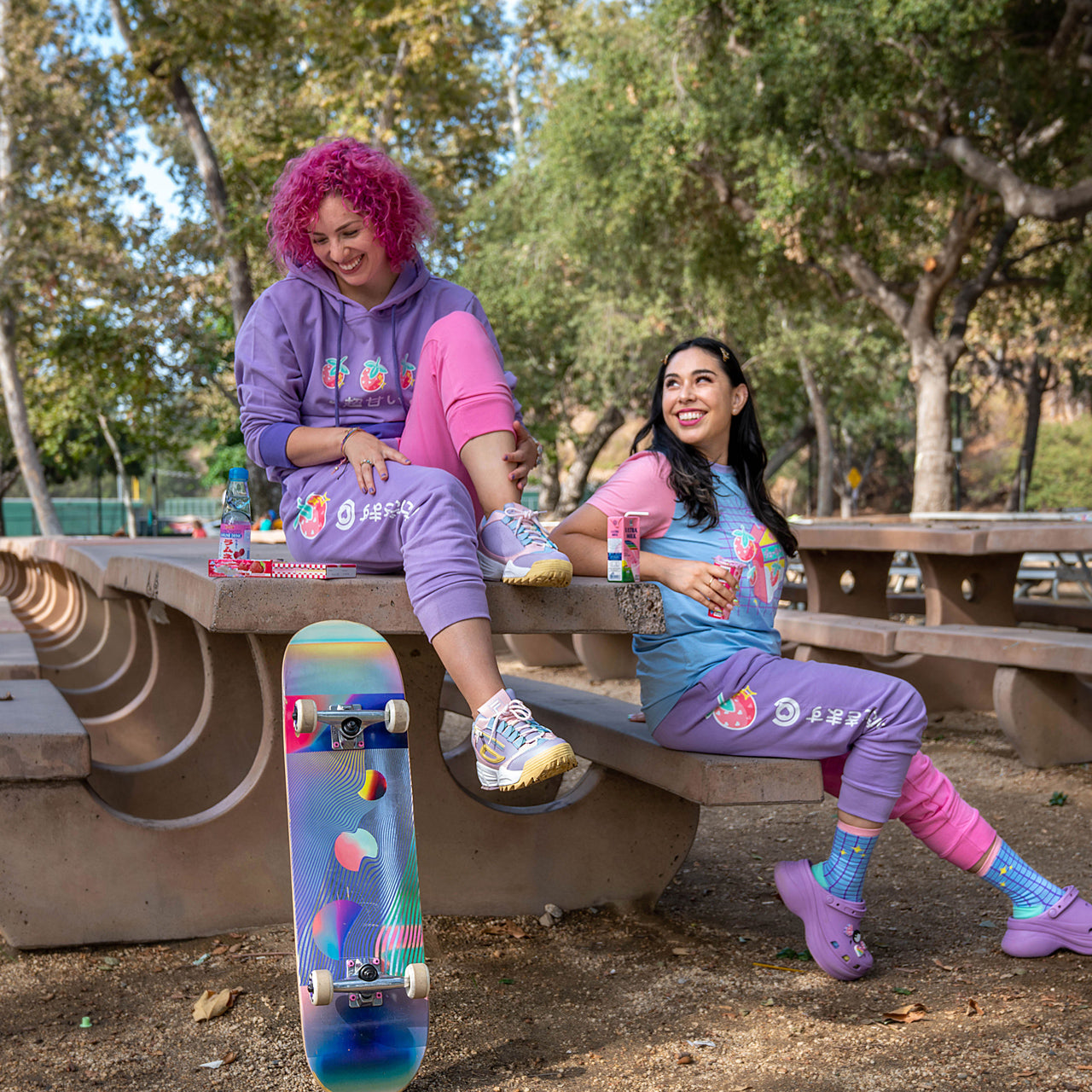 The collab of your dreams is finally here! We are excited to share the Cuquake x Strawburry17 merch collab. It's bright, clean, colorful, and FULL of sweets!
Inspired by their love of food and Japan...Cupquake & Strawburry17 knew they could make a pretty sweet collection. Their friendship started back in 2013 when they collaborated together on a video creating Sailor Moon inspired treats! Their friendship grew as they bonded over all things Japan and well...food!
In this collection, you will see terms written in Kanji, one of the three scripts used in the Japanese language. Most of them have to do with food. One of our favorites is "itadakimasu", which is a Japanese expression said before eating to show appreciation.
We hope you all love this collection just as much as well do and can't wait to see you all reppin the collab!
<3 Tiffy & Meghan