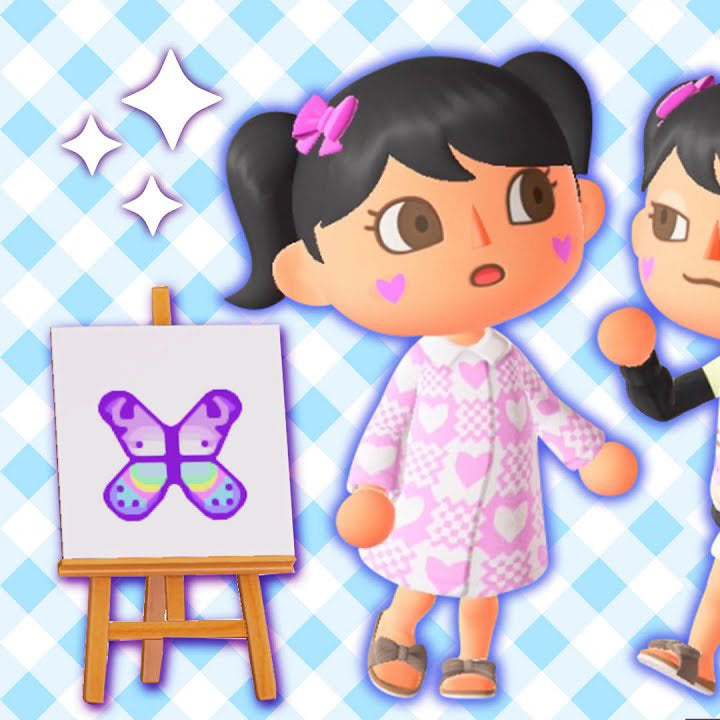 Hey everyone!
I've been having a ton of fun making custom designs. Making a customized phone case is hard because there is no template :/ But after some trial and error, the result is pretty decent! I'm fairly new to pixel art but Animal Crossing makes it pretty easy to do :)
After I was bitten by the design bug, I wanted to design A TON more items! First, I wanted to see if I could replicate one of my all-time favorite sweaters: This Simpsons x JapanLA sweater!
After getting started, I realized this design is way too complicated for Animal Crossing pixel art :/ When I streamed this, the chat suggested I convert this into a Pusheen sweater and we got this lovely result
A lot of people have been interested in how the design of my house is going so here are my favorite snapshots
After decoration my house for some time, I decided to recreate a painting of a butterfly I made! The Animal Crossing final version came out pretty decent. I was to make some changes to the background and shape of the butterfly later but he's the result so far :)
And lastly, I remade my friend Chrissa Sparkles' BEAUTIFUL sweater that I wear almost every day!
Checkout of the full video below to see all the cutest designs :)