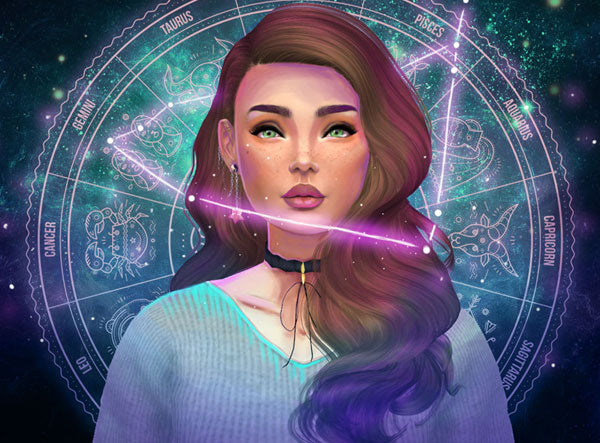 Starting a brand new Create a Sim series! I will be creating a Sim for each of the astrological zodiac signs — beginning with Capricorn! I'm learning a lot about the zodiac signs through the watercolor series I've been painting on the Tiffyquake channel and so I decided to apply that to the creation of new Sims!
Meet Garnet. She'd determined, realistic, and down-to-earth. Capricorns are typically ambitious, practical, and responsible. It will be a challenge to create 11 more of these Sims but I'm excited to see how I can represent each of the signs in their own unique way.
Check out the speed art video and download the desktop background as well! If you're feeling inspired you can also use the following tools to create your own Sims.