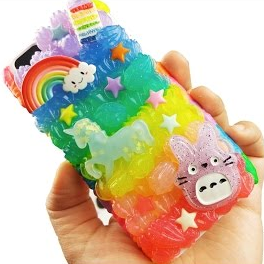 Confession: I've been a total fangirl of Jackie (a.k.a NerdECrafter) for the longest time. I especially admire and relate to her proud dweebiness and am so happy to share her YouTube channel with you all today! :p
 She makes tons of projects out of Polymer Clay and resin. Even if you are inexperienced with Polymer Clay, she gives super helpful tutorials and also includes bonus videos of toy unboxings, vlogs and hauls (basically…geek HEAVEN)! From one DIY girl to another….you rule, Jackie! Watch the latest NerdECrafter video here where she makes a glow in the dark TOTORO phone case!
The post Community Spotlight: NerdECrafter appeared first on iHasCupquake.