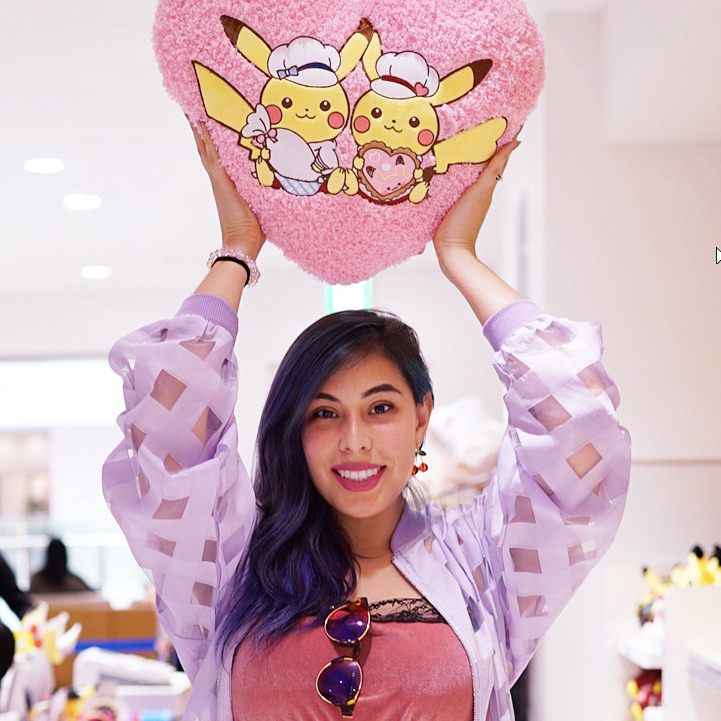 FINAL FANTASY CAFE
Welcome to the second week of our "Tokyo Takeover", where Red and I share pictures and stories from our recent travels in Japan! The theme this week has to do with a certain special cafe (or two) — and guess what the themes were?!
Final Fantasy AND Kawaii!!!
Red is a big fan of Final Fantasy, so he was loving every second we spent at that cafe. The experience all began with a show (they spoke in Japanese, so we didn't understand everything, but it was still really cool)!! Literally everything was decorated Final Fantasy style.
After that, we had a two hour window to order our food and drinks — and even that was all Final Fantasy themed. I had yummy pancakes and Red had a dragon shaped pizza (of course)!
KAWAII MONSTER CAFE
Next, we went to the Kawaii Monster Cafe! When you walk into the cafe, you're actually walking through the monster's mouth, which  means the cafe is in its belly!! The whole atmosphere made me feel like a little kid again. It was the best!

The bathroom had an adorable vanity , and underneath, it was filled with the glittery bouncy balls I used to play with as a little girl. Everything around me was sugary sweet, and girls were dressed up in Harajuku style costumes. It was honestly a wonderland of cute candy kawaiiness.
Thanks for following along! Wait until you see what we have planned for next week!

The post Tokyo Takeover Part 2: Themed Cafes! appeared first on iHasCupquake.