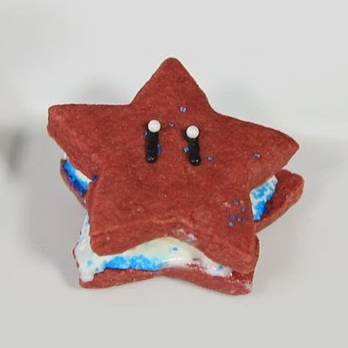 Hey Everyone! I wanted to make something patriotic in celebration of our Independence/4th of July and the first thing that came to mind was stars! What would be better star themed than making Super Mario Star Ice Cream Sandwiches! Here's a quick summary

For instructions on how to make, check out the how-to video below! If you decide to try this, tweet me an image or post it on our facebook page!
Thanks for watching 
The post Super Mario Star Ice Cream Sandwich – Quake and Bake appeared first on iHasCupquake.