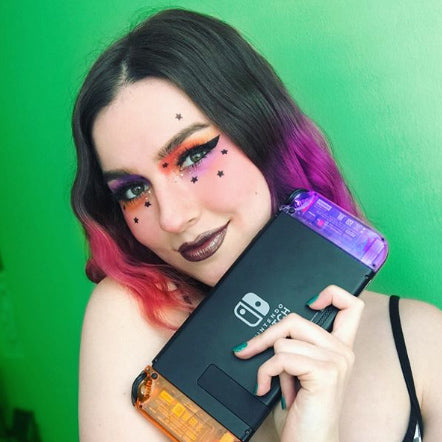 The Self Care Spotlight is a series of blog posts from our CupquakeHQ office family illustrating how we're practicing self care during the Covid-19 outbreak.
Hi friends!
You might not know me, so let me introduce myself. I'm Heather! I'm an illustrator here at Cupquake HQ. Nice to talk to you for the first time! (But during the weirdest time...) I hope you are doing okay and staying safe at home. It's important for us all to stay home as much as we can right now to help stop the spread of the virus. 
It's scary stuff, but I promise we can make it through it! Since all of us at Cupquake HQ have been working from home since last week, we wanted to share what we've been doing. So, besides making illustrated posts for the @cupquakehq Instagram (you might have seen some already but there's always more illustration posts to come!), I've been drawing a little bit for myself on the weekends, playing Animal Crossing, cooking interesting meals, and cleaning/reorganizing my apartment!

Drawing on the weekends helps me clear my brain and remember who I am. It's hard to explain, but if you like to draw, maybe you relate! If you want to see some of my personal art, you can check out my Instagram: @ummmheather 

Of course we all know Animal Crossing New Horizons came out last Friday, so I've been playing A LOT of that. Haha. I am obsessed!!! I love creating custom clothes for my character. It's my first time ever playing an Animal Crossing game, so I'm excited to see how the gameplay changes over the seasons, and I'm especially excited to see the game during Halloween time! Okay... I'm getting too far ahead here, but quarantine got me thinkin' like that!

I've also been cooking some weird meals. Partially because I'm bored and I want to experiment, but also because the grocery stores are out of a bunch of food, so I've had to buy some things I normally don't get! I accidentally bought a jar of CACTUS?! I thought it was green beans, lol. But, good thing cactus tastes good. Especially when it's fried! Hehe.

I also spent a little time rearranging my apartment just a ~little~ bit. I moved around some of the cute little knick knacks I have. Just to spice it up a bit! Do you like rearranging your room? If you find you're going stir-crazy, try it out! 

Well friends, that's it for me! Stay safe and stay tuned for more newsletters from the rest of the crew here at Cupquake HQ! 

<3 Heather