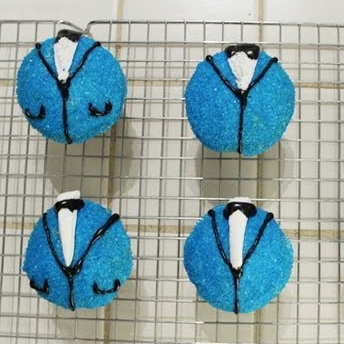 For this week's Quake N Bake, I wanted to tackle some PSY Gangnam Style cupcakes! He wears a distinctive blue tux in the video which I think captures the essence of the song perfectly
With a few of these ingredients, your first batch of Gangnam Style cupquake will be a cakewalk
The finished result! These almost look too good to eat!
I love the way these came out

If you decide to make these (or some of the other outfits PSY wears in the song), feel free to tweet me an image at @ihascupquake or email me at ihascupquake [at] gmail [dot] com
Thanks and I hope you enjoy it!
The post PSY Gangnam Style Cupcakes – Quake N Bake appeared first on iHasCupquake.