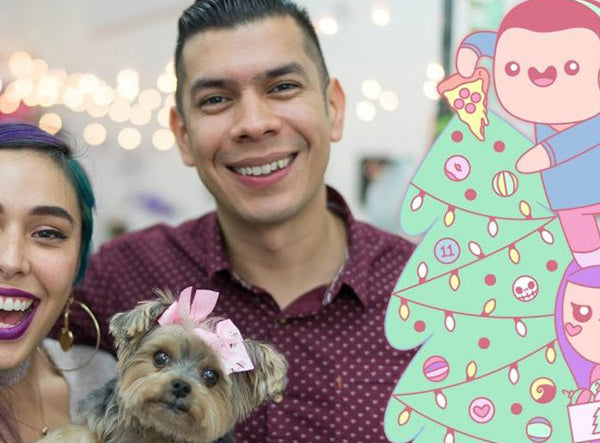 This has become our own little tradition! Every year we pull the whole crew together and spend some time decorating the office Christmas Tree. We pulled out the decorations this week, gathered the team for one of our favorite holiday moments, and powered up the livestream to capture all the action. We had a lot of fun picking out ornaments and answering questions from the chat.
If you didn't catch the livestream, you can watch the video below. Throw on your favorite pair of plaid pajamas, pour yourself a cup of hot chocolate, and gather around our tree.
Sending love and holiday cheer your way!

Tiff