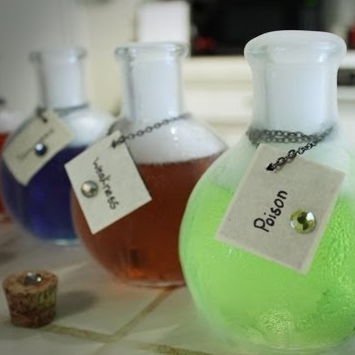 Instead of baking something for today's Quake N Bake, I am making some Minecraft Witch Potions! ( Thanks to all those who suggested this :] ). These potions coincide with the addition of witches in the 1.4 patch
With the right items, these are easy to make. I posted a link in the video's description for these awesome potion bottles.
Adding dry ice adds a nice effect to the potion. But be careful with handling it (and be sure NOT to swallow it)
Hope you enjoyed this! Tweet me your creations on Twitter at @ihascupquake
The post Minecraft Jollyrancher Vodka Witch Potions appeared first on iHasCupquake.